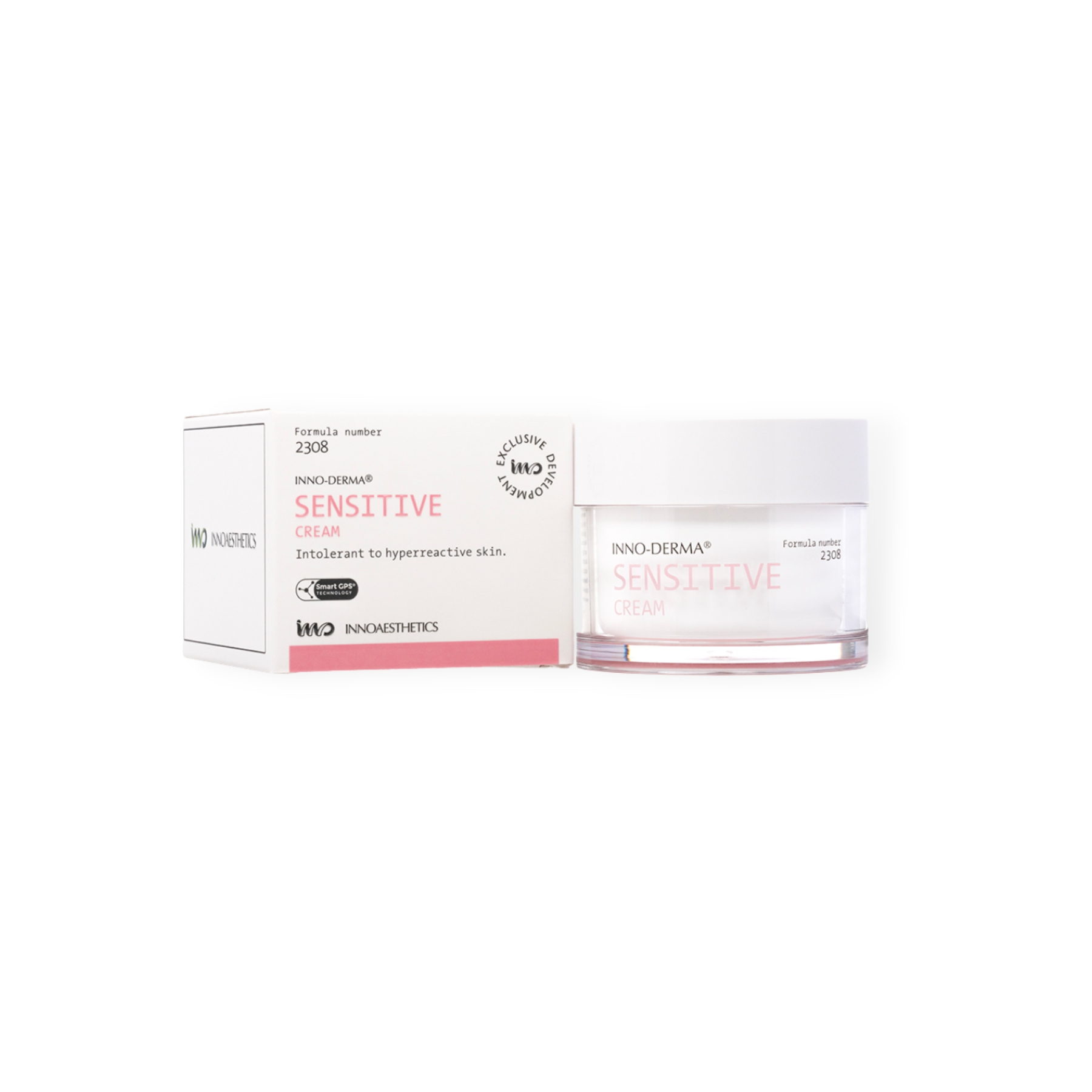 Innoaesthetics Sensitive Cream
Facial moisturizer for sensitive skin.
A lightweight cream especially indicated for sensitive skin. It nourishes and comforts your skin while boosting its natural defenses.
Net volume: 50 ml
Best For
Moisturizing
Restructuring
How It Works
A lightweight moisturizing formula that soothes your skin and protects it from external aggressions, thus preventing tightness and irritation. It boosts the skin's natural defenses and improves its resistance – for softer, smoother, and calmer skin.
Benefits
Improves skin moisture and elasticity.
Helps to protect the skin from external aggressions.
Improves the skin protective barrier.
Ingredients
Panthenol. As a moisturizing ingredient, it stabilizes the skin's barrier function, reducing the amount of water lost through the skin. This, in turn, improves skin texture and elasticity which helps reduce the severity of acne scarring.
Hyaluronic Acid. Helps increase skin moisture and reduce the appearance of fine lines and wrinkles.
Smart GPS®. Conveys and delivers the ingredients into a specific group of cells where they have the maximum therapeutic effect.
Suggested Use
Apply morning and night on clean and dry skin.
Innoaesthetics Sensitive Cream
Innoaesthetics Sensitive Cream
Innoaesthetics Sensitive Cream
Innoaesthetics INNO-DERMA®
A unique and patented combination of ingredients is used in INNO-DERMA® to help prevent and improve the appearance of signs of skin aging, and acne.