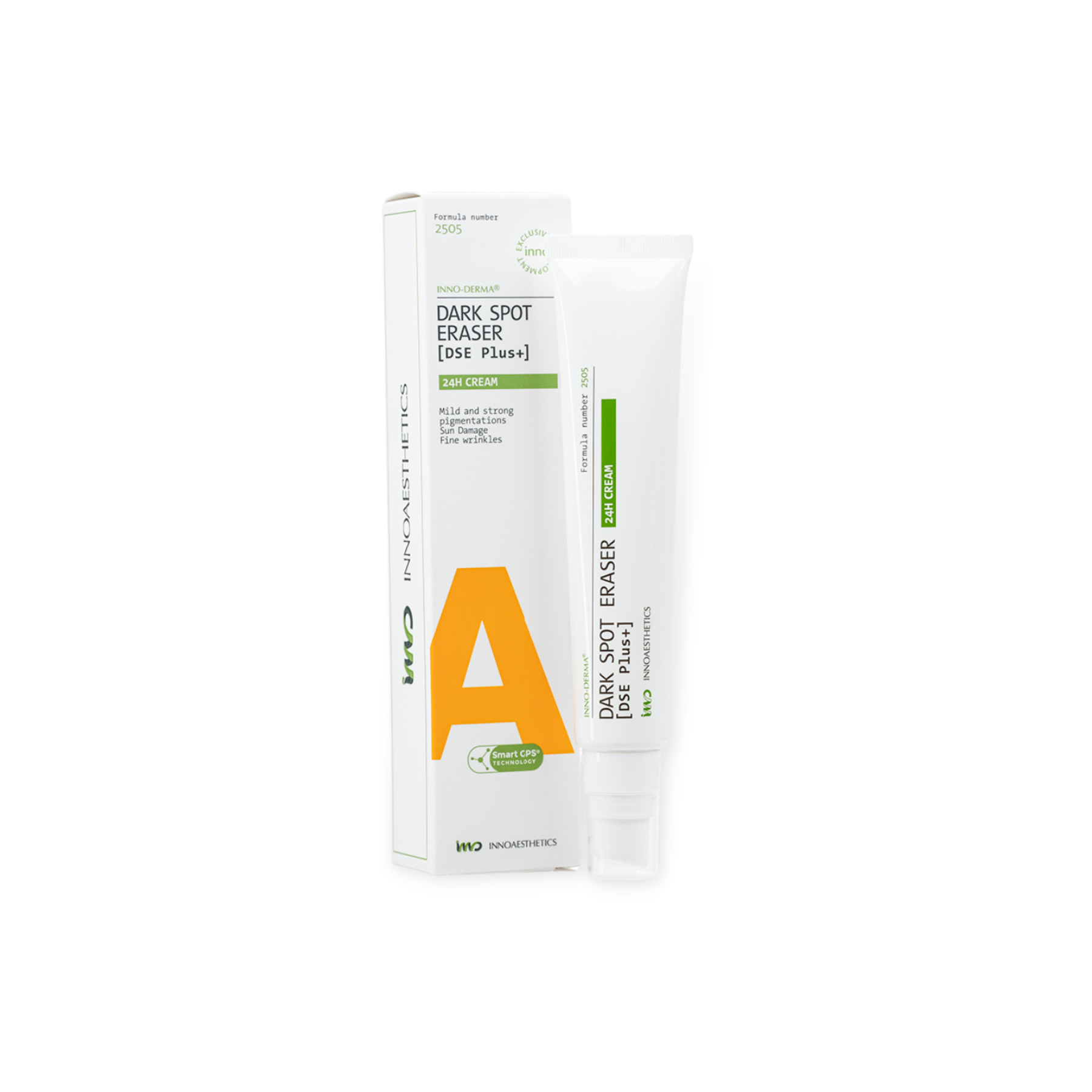 Innoaesthetics Dark Spot Eraser
Treatment for skin pigmentation problems.
Prevents and treats skin pigmentation problems. Treatment that effectively attenuates dark spots and melasma while also improving skin texture.
Net volume: 50 ml
Best For
Anti-aging
Moisturizing
Restructuring
Depigmentation
How It Works
Combination of plant-based active ingredients that control the production of melanin and enhance the dispersion of pigment and pigmented granules.
Benefits
Evens the skin tone.
Rejuvenates the skin.
Ingredients
Glycolic Acid. Protects collagen and helps the skin shed dead skin cells..
Niacinamide
Retinol
Salicylic Acid.
Smart GPS®. Conveys and delivers the ingredients into a specific group of cells where they have the maximum therapeutic effect.
Suggested Use
Apply at night, following professional advice.
Innoaesthetics Dark Spot Eraser
Innoaesthetics INNO-DERMA®
A unique and patented combination of ingredients is used in INNO-DERMA® to help prevent and improve the appearance of signs of skin aging, and acne.