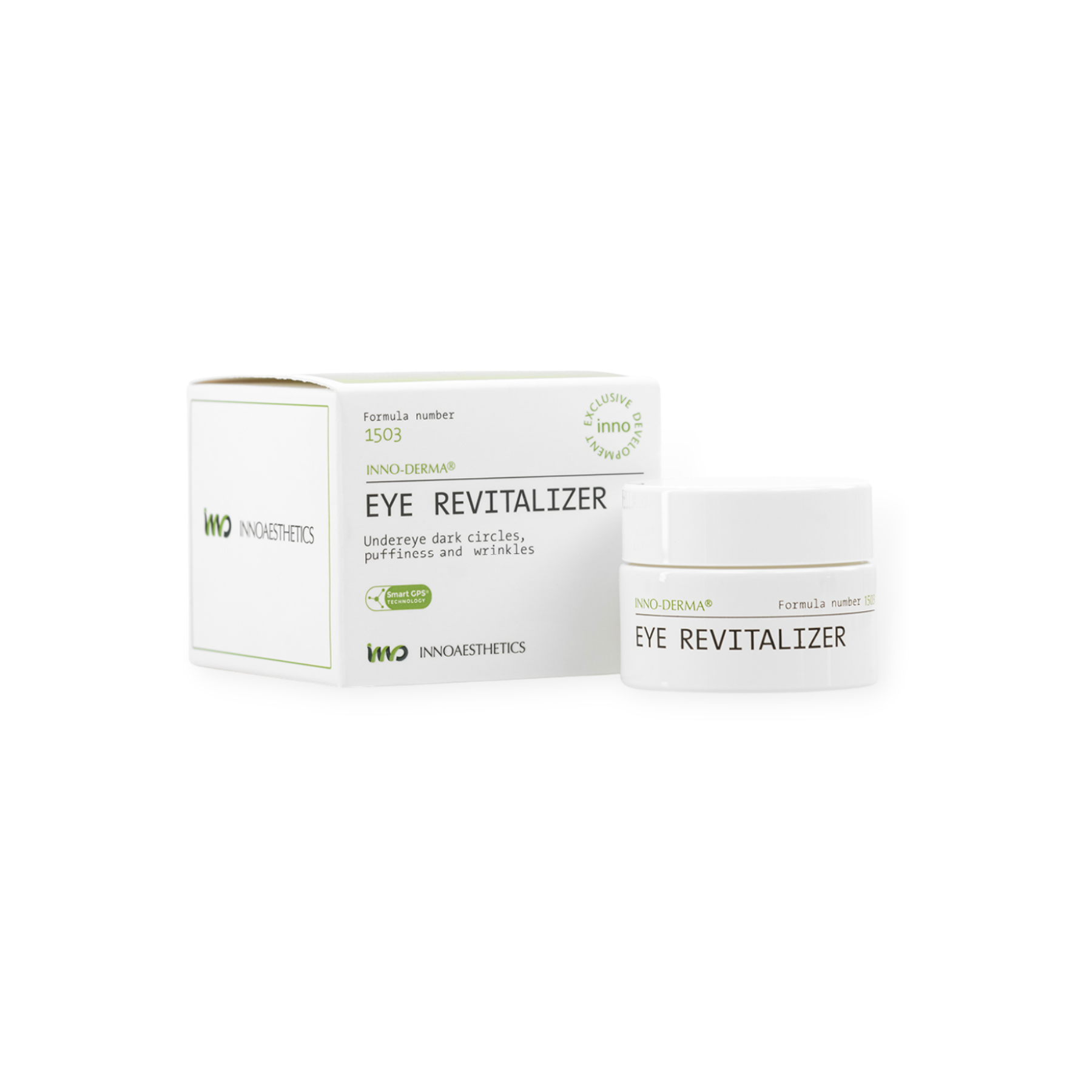 Innoaesthetics Eye Revitalizer
Eye contour treatment that rejuvenates and revitalizes the skin in the periorbital area. It noticeably reduces eye puffiness, dark circles, and crow's feet.
Size: 15 grams
Best For
Anti-aging
Moisturizing
Restructuring
Toning
How It Works
Its advanced cosmeceutical action reduces dark circles thanks to promoting venous return, improving elasticity, and relaxing the facial muscles, which also helps to attenuate crow's feet and lines around the eyes.
Suggested Use
Apply on the periorbital area with the tips of the fingers through gentle circular motions from the nose to the temples.
Ingredients
Peptides.

Amino acids that are the building blocks of collagen and elastin.

Flavonoids.

 Derived from plants, contain high concentrations of antioxidants that help to neutralize free-radicals present in the environment.

Smart GPS®.

Conveys and delivers the ingredients into a specific group of cells where they have the maximum therapeutic effect.
Innoaesthetics Eye Revitalizer
Innoaesthetics INNO-DERMA®
A unique and patented combination of ingredients is used in INNO-DERMA® to help prevent and improve the appearance of signs of skin aging, and acne.