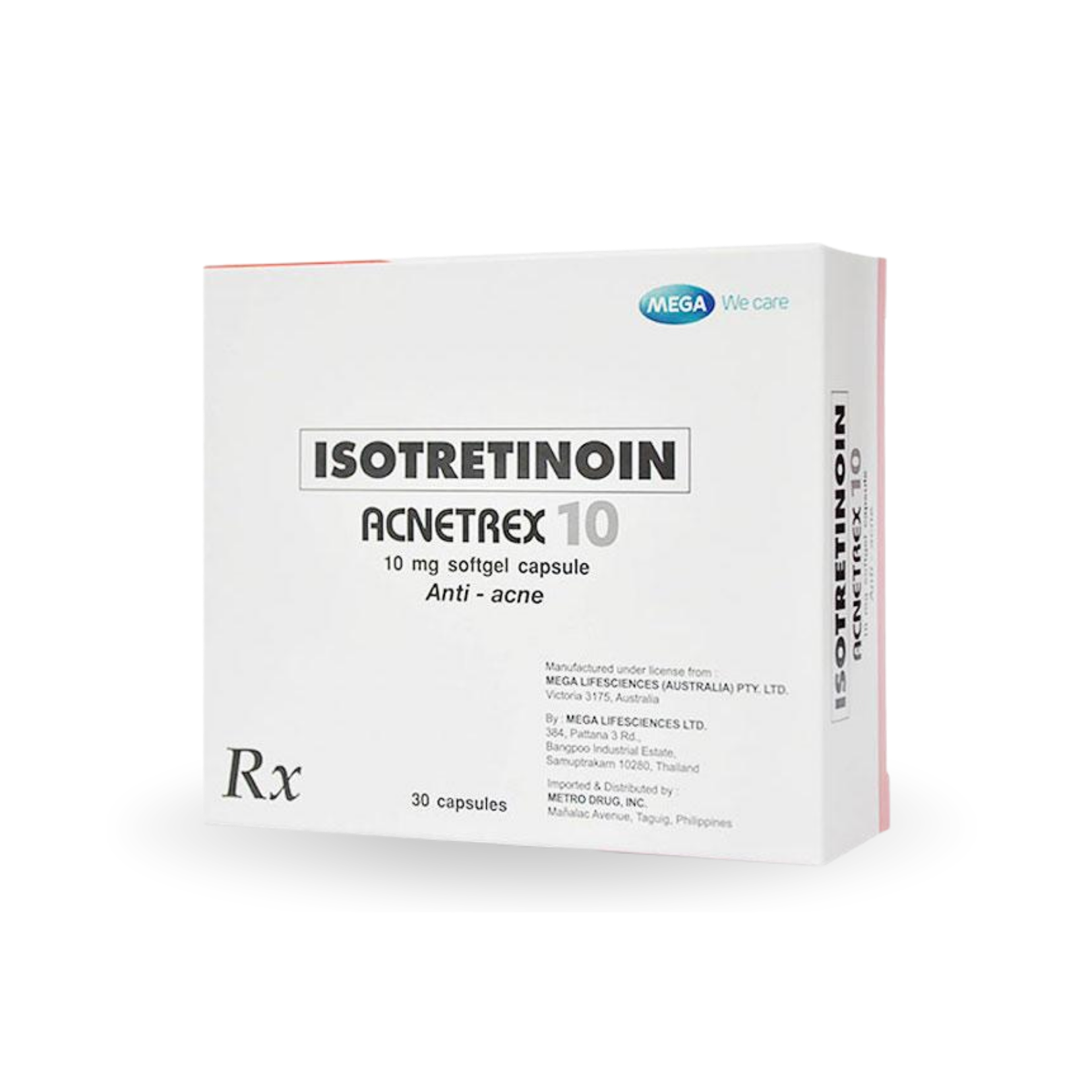 Acnetrex is a medication that is used to treat moderate to severe acne that has not responded to other treatments such as antibiotics. It works by reducing sebaceous gland activity and decreasing sebum production. High amounts of sebum can lead to severe acne and if left untreated, severe acne may cause permanent scarring.
Contains 30 capsules
Things to Remember
Acne may worsen during the first few days of taking this drug, and it may take up to 1-2 months before you notice the full benefit of this medication.
This drug is highly teratogenic and can lead to congenital abnormalities. Women who are pregnant or who may become pregnant should not take this medication.
Key Features
Treats severe cystic acne unresponsive to other treatments.
Controls sebum production.
Anti-inflammatory.
How to Use
Use as prescribed by your doctor or consulting physician. Consultation is required before purchasing this supplement.