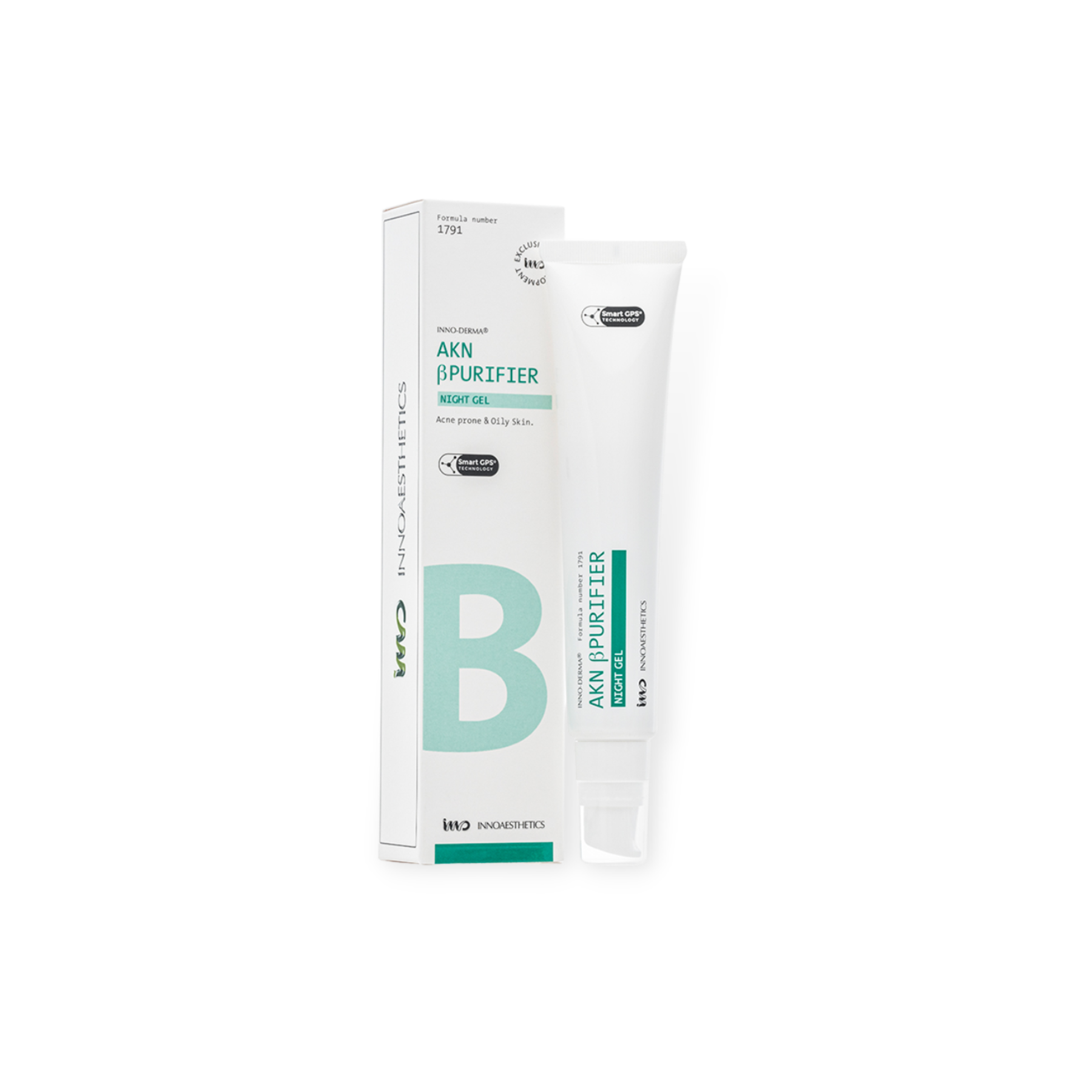 Innoaesthetics AKN β Purifier Night Gel
Night gel for acne-prone skin
Regulates the production of sebum in oily and acne-prone skin, thus preventing breakouts. It shrinks open pores and restores skin balance.
Net weight: 50 grams
Best For
Moisturizing
Restructuring
Acne
How It Works
The synergistic action of its ingredients achieves comedolytic and sebum-regulating effects plus the control of bacterial overgrowth, thus reducing the inflammatory processes.
Suggested Use
Apply on the periorbital area with the tips of the fingers through gentle circular motions from the nose to the temples.
Ingredients
Mandelic Acid.
Niacinamide.
Azeloglycine.

Prevents acne, erythema, and discoloration.

Salicylic Acid.

Helps the skin to shed dead cells from the top layer and by decreasing redness and swelling (inflammation).

Mimosa Tenuiflora Extract.
Smart GPS®.

Conveys and delivers the ingredients into a specific group of cells where they have the maximum therapeutic effect.
Innoaesthetics AKN β Purifier Night Gel
Innoaesthetics INNO-DERMA®
A unique and patented combination of ingredients is used in INNO-DERMA® to help prevent and improve the appearance of signs of skin aging, and acne.