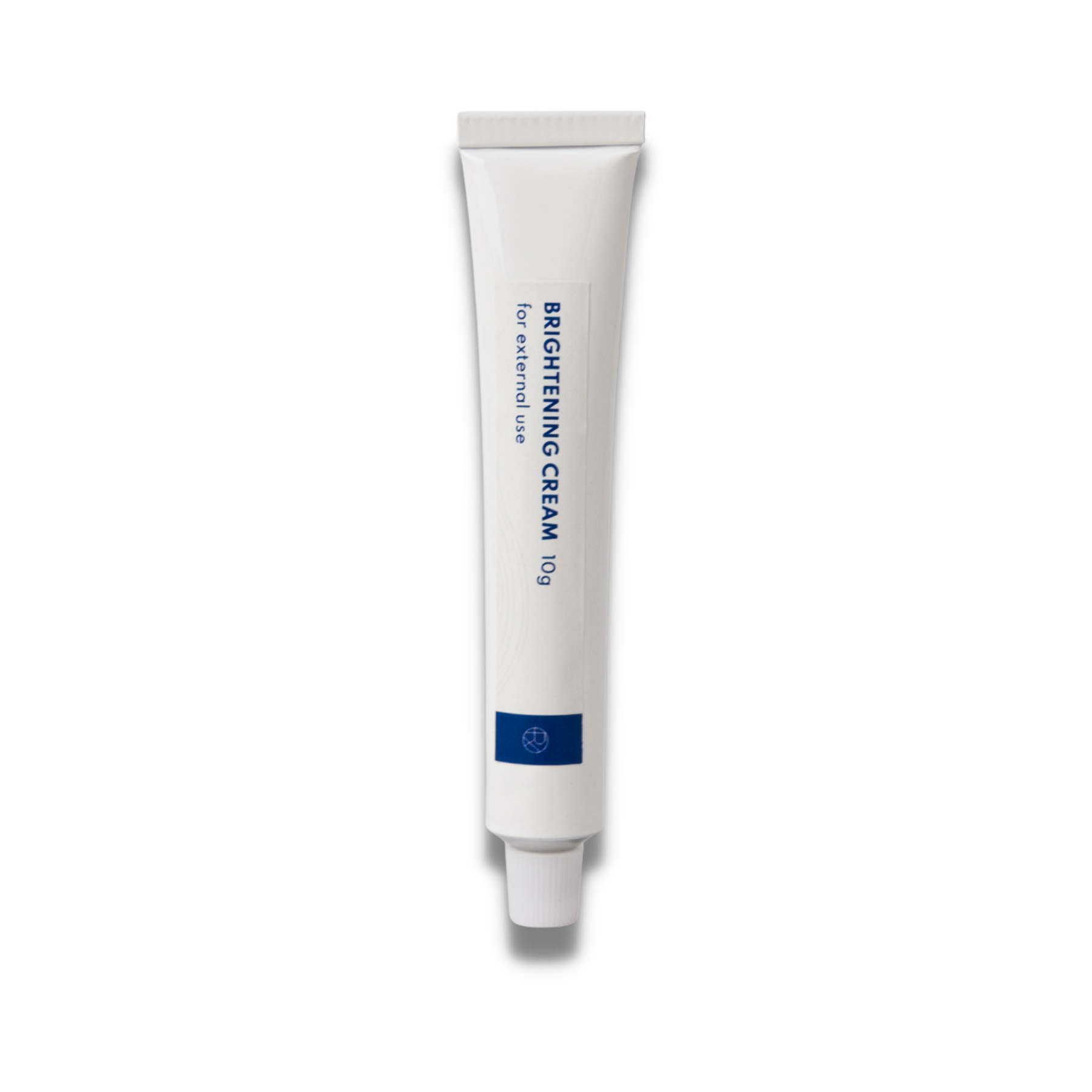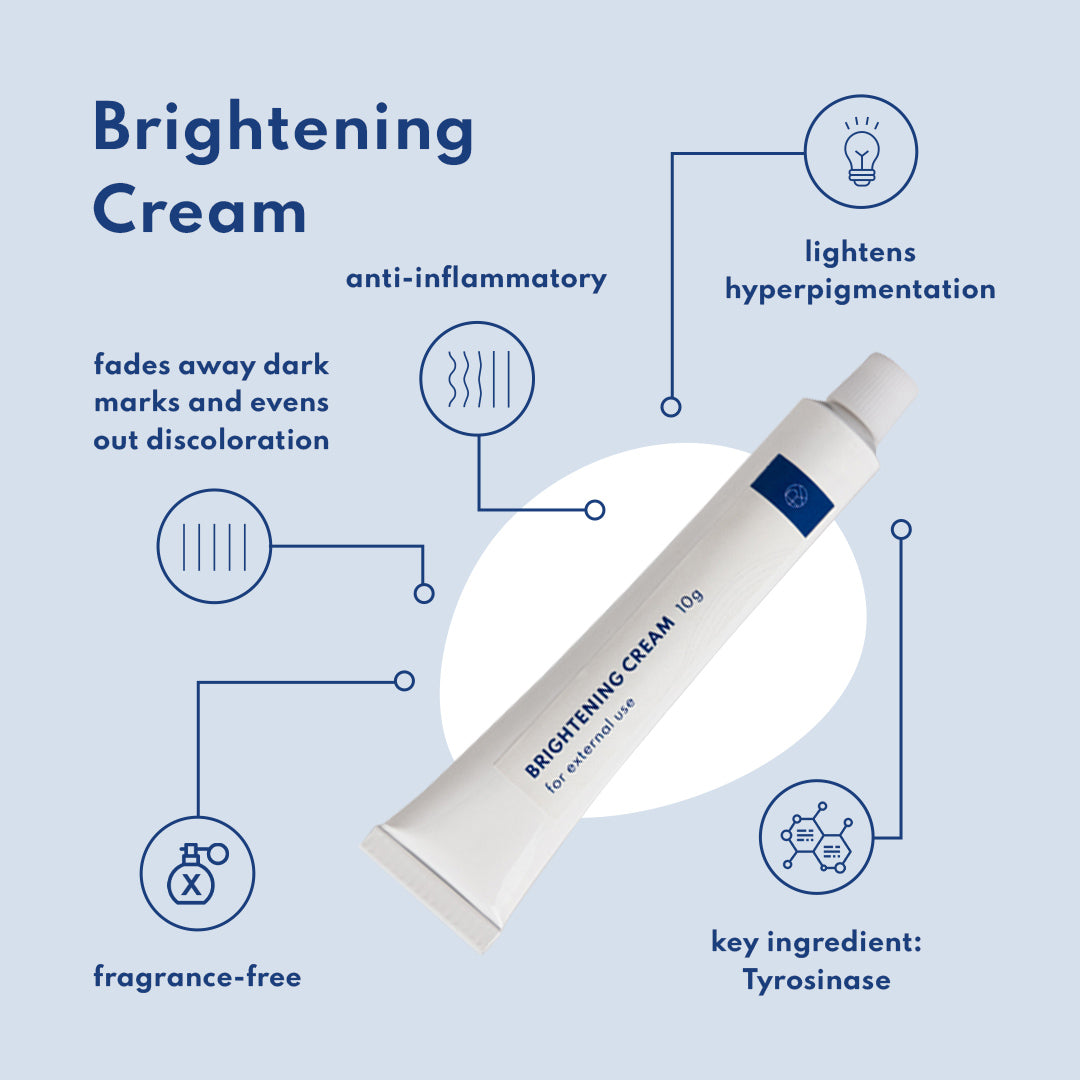 Our Brightening Cream helps fade the appearance of dark marks and lightens hyperpigmentation.
It is packed with a blend of tyrosinase inhibitors proven to lighten the appearance of dark marks and hyperpigmentation. This unique formula is composed of anti-inflammatory properties to help fight off the effects of sun damage and discoloration, revealing a brighter, more radiant, and even complexion. 
Net Weight: 10 grams
Key Features
Lightens hyperpigmentation.
Fades away dark marks and evens out discoloration.
Anti-inflammatory.
Fragrance-free.
Key Ingredient
Tyrosinase. An amino acid that has anti-inflammatory properties to catalyze the production of melanin and help reduce the appearance of dark marks and hyperpigmentation.
DISCLAIMER
I understand that:
I will do a patch test before use or consult a healthcare professional.
If sensitivity occurs, I will discontinue use immediately.
This product is for external use only.
The Remedy Exclusives line makes no claim to cure or prevent any disease or medical problem and is not intended to substitute other therapy or medical advice. Results may vary depending on use.
The recommended use for the Brightening Cream is only 4-6 months to maximize its effectiveness. You may opt to use the Ultra Whitening Complex for another 4-6 months.
Lightens Marks
I use thus alternatively with the UWC and I think they work very well together. My skin improved and is now brighter. My marks have also lightened. BUT I do hope you change to packaging of the tubed products because there's a lot of air inside. Thank you!
Poor Packaging
With this packaging, there are a lot of products being wasted when i open the tube. It keeps on coming out and it's a total waste of money.
Packaging improvement please! :)
I love Remedy products, and all have been super great on my sensitive skin; but I'd love to see improved packaging as every time I poke open a tube, a lot of product comes seeping out and it ends up being wasted, and it's really heartbreaking since the products are quite pricey. n_n