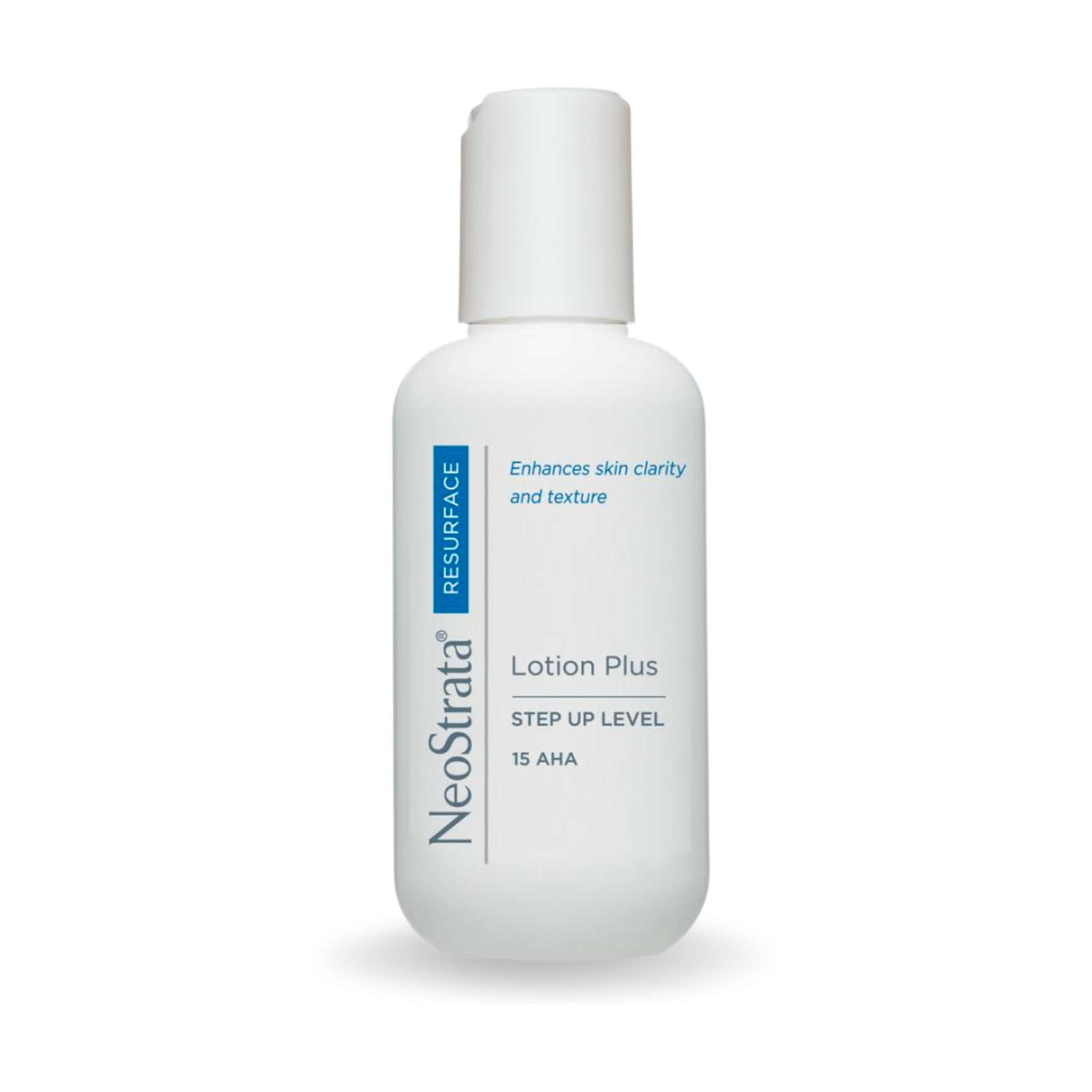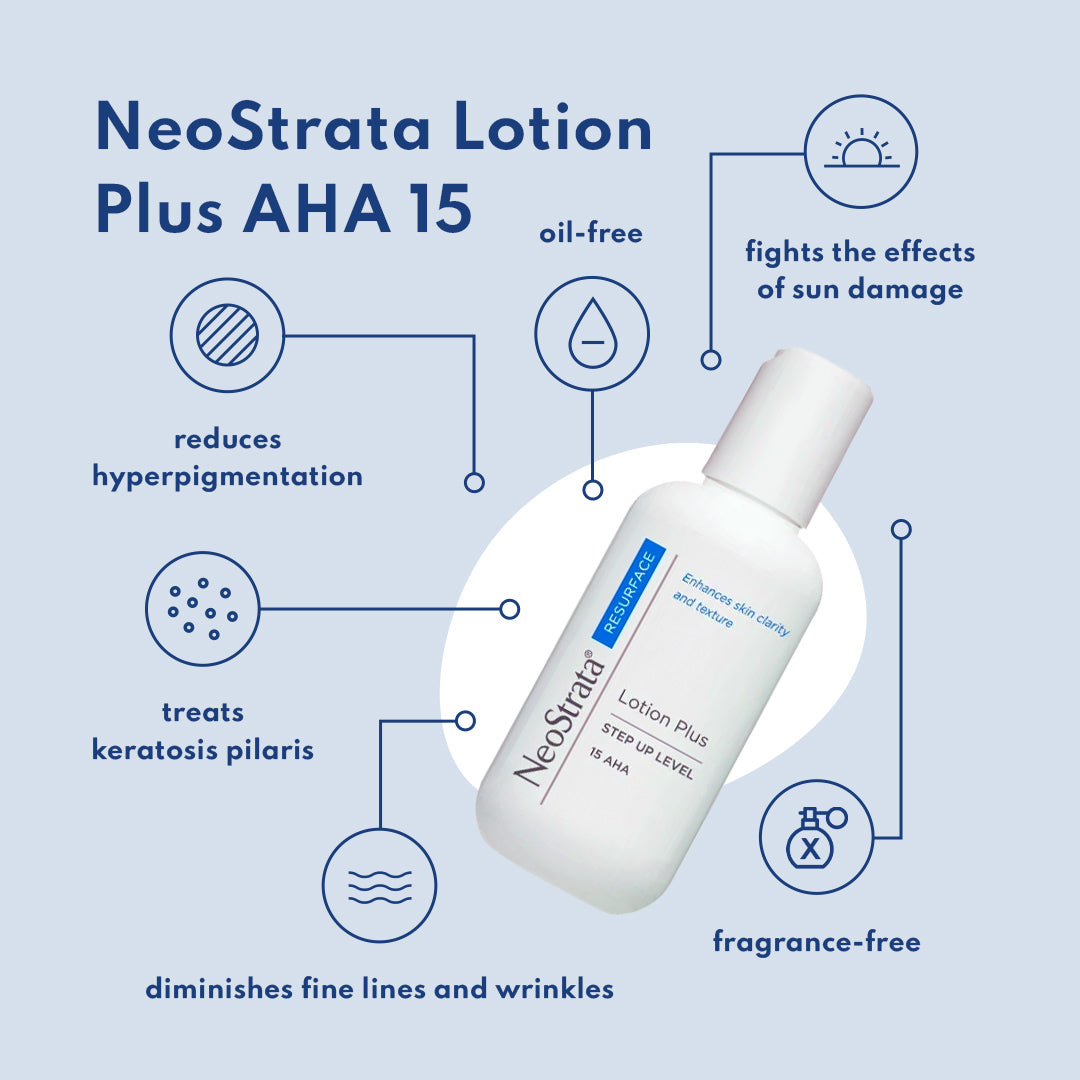 NeoStrata Lotion Plus AHA 15
Neostrata Lotion Plus is formulated with anti-aging and hydrating agents to renew sun-damaged, wrinkled, dry skin.
It features a blend of Dimethicone, Alpha Hydroxy Acid, and Glycolic Acid to remove dead skin cells, reduce fine lines, and reveal a smooth, even tone. Its lightweight formula replenishes the skin's natural moisture without leaving any sticky residue for long-lasting comfortable wear!
Net volume: 40 mL
Key Features
Fights the effects of sun damage.
Reduces hyperpigmentation.
Treats keratosis pilaris.
Diminishes fine lines and wrinkles.
Oil-Free.
Fragrance-Free.
Paraben-Free.
Sulfate-Free.
Phthalate-Free.
Key Ingredients
Dimethicone. A well-known skin conditioner to help improve skin's softness and smoothen dry, rough skin patches.
Alpha Hydroxy Acids. Promotes collagen production, corrects discoloration and fights wrinkles.
Glycolic Acid. A type of chemical exfoliant to boost cell turnover and dissolve dead skin cells.
How to Use
Apply to cleansed skin as instructed by a physician, Daily use of sunscreen is recommended with the use of this AHA product.
Ingredients
Aqua, Glycolic Acid, Propylene Glycol, Ammonium Hydroxide, Hydroxyethylcellulose, Cholesterol, Dimethicone, Petrolatum, Palmitic Acid, Stearic Acid, Myristic Acid, Glyceryl Stearate, PEG-100 Stearate, PEG-40 Stearate, Isopropyl Palmitate, Cetyl Alcohol, Sorbitan Stearate, Magnesium Aluminum Silicate, Stearamidopropyl Dimethylamine, Isostearic Acid, Tetrasodium EDTA.
NeoStrata Lotion Plus AHA 15
One year later, still my holy grail!
One year later, still my holy grail!
NeoStrata Lotion Plus AHA 15
Neostrata Lotion Plus AHA 15