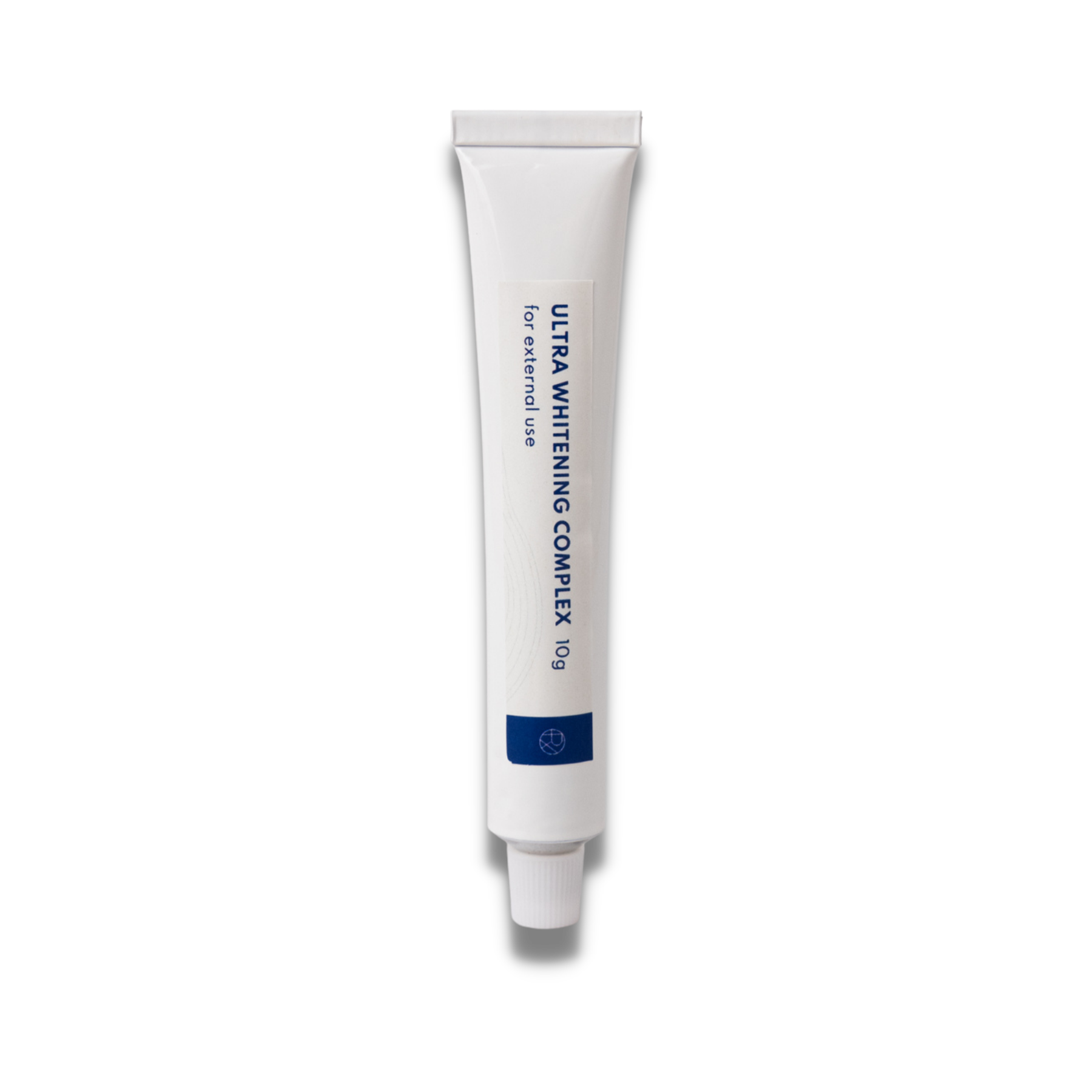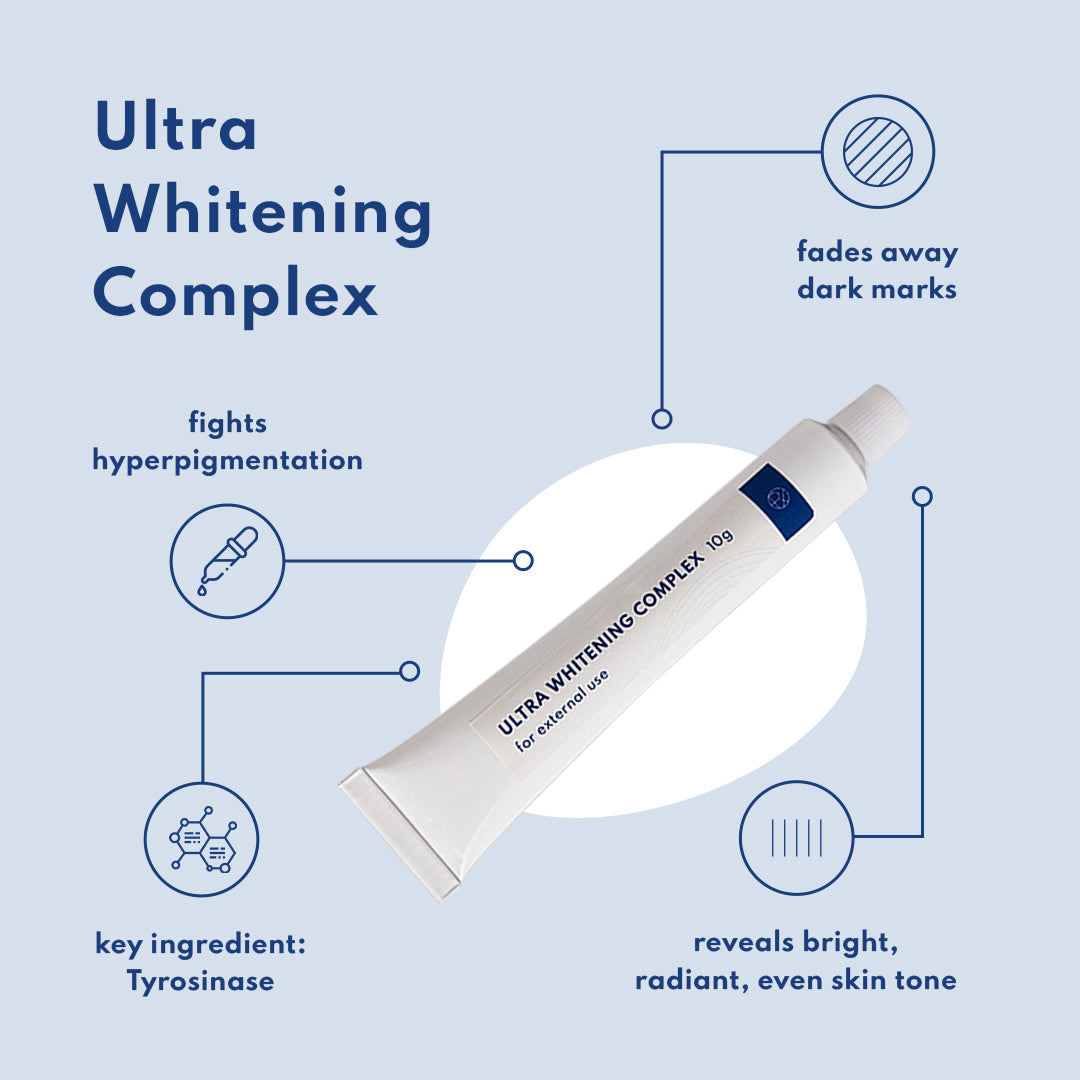 Our Ultra Whitening Complex fades away dark marks and fights hyperpigmentation, revealing a bright, radiant, and even skin tone.
This rich formula contains a proprietary mix of tyrosinase inhibitors specifically known for its properties to control melanin production and lighten marks caused by acne, sun spots, and scars.
Net weight: 10 grams
Key Ingredient
Tyrosinase.
Catalyzes the production of melanin to help reduce the appearance of dark marks and hyperpigmentation. 
Best for 

Dark marks

Hyperpigmentation

Discoloration
DISCLAIMER
I understand that:
I will do a patch test before use or consult a healthcare professional.
If sensitivity occurs, I will discontinue use immediately.
This product is for external use only.
The Remedy Exclusives line makes no claim to cure or prevent any disease or medical problem and is not intended to substitute other therapy or medical advice. Results may vary depending on use.
The recommended use for the Ultra Whitening Complex is only 4-6 months to maximize its effectiveness. You may opt to use the Brightening Cream for another 4-6 months.
Effective!
Effectively removed my acne scars and lightened my sunspots. Hopefully will remove them completely as well! Very useful since my sun exposure has been more frequent this summer :)
Great product!
It worked wonders for my skin and never disappoints!
Best for My Pigmentation
I'm very happy with this product. It helps lighten my pigmentation and brightens my skin. For all the tubed products though, I hope you can improve the packaging because the tube isn't filled with the product. Many times 1/3 of the tube is air.
Product is ok. But pls improve on the packaging.