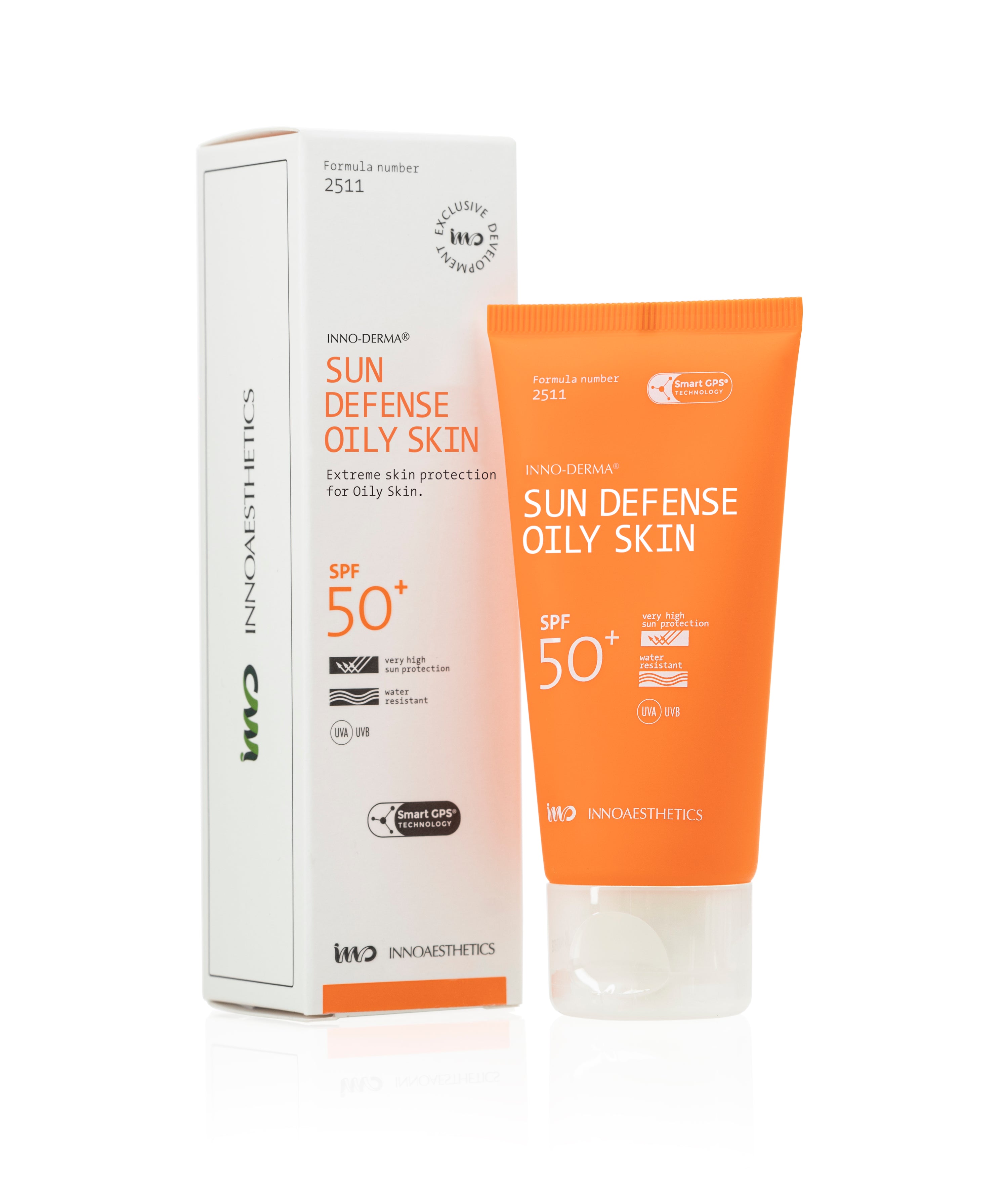 Innoaesthetics Sun Defense Oily Skin SPF 50+
Ultralight broad-spectrum sunscreen for oily skin

Broad-spectrum oil-free sunscreen for oily skin that not only protects from UVA and UVB damage but also helps to regulate sebum production.
Contains 60 grams
Indications
Oily skin.
Active ingredients
Chemical Filters, Physical Filters, Free Radical Scavengers, and Smart GPS®.
Mechanism of Action
Combination of chemical and physical filters that effectively protect from UVB and UVA rays. Moreover, this formula includes sebum-regulating agents that help to control oily and acne-prone skins.
Benefits
Broad spectrum UVB/UVA protection.
Free radical prevention.
Sebum-regulator.
How to apply
Apply on clean and dry skin 30 minutes before sun exposure. Re-apply regularly to ensure maximum protection.
Innoaesthetics Sun Defense Oily Skin SPF 50+