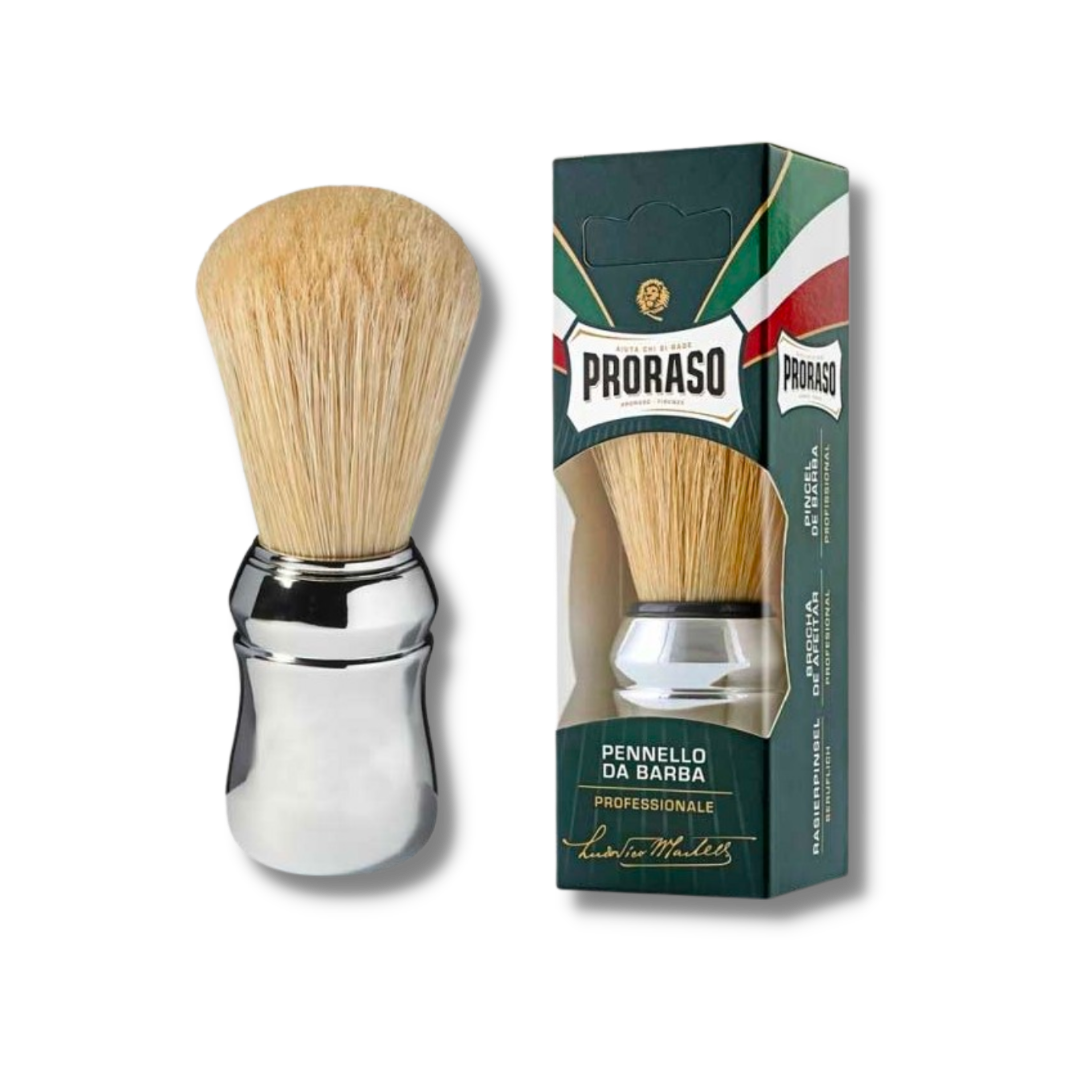 The Proraso Shaving Brush is the result of a collaboration between Proraso and the famous Omega company, and it helps ensure a perfect shave every time. The high quality of the bristles, their greater length and stiffness quickly turn shaving soap into a creamy foam. Compact enough to roll gently over the face; It's the perfect tool for your shaving ritual.
For every kind of beard and skin type.

How to Use
Make sure you submerge the brush into warm to hot water for about ten minutes before using, then hang your brush upside down to make sure the water drains. When the brush is cold (does not have to be completely dry) then it's ready for use. Keep hanging your brush upside down after every use. This will stop your brush from rotting and bristles falling out and you can keep your brush for longer.