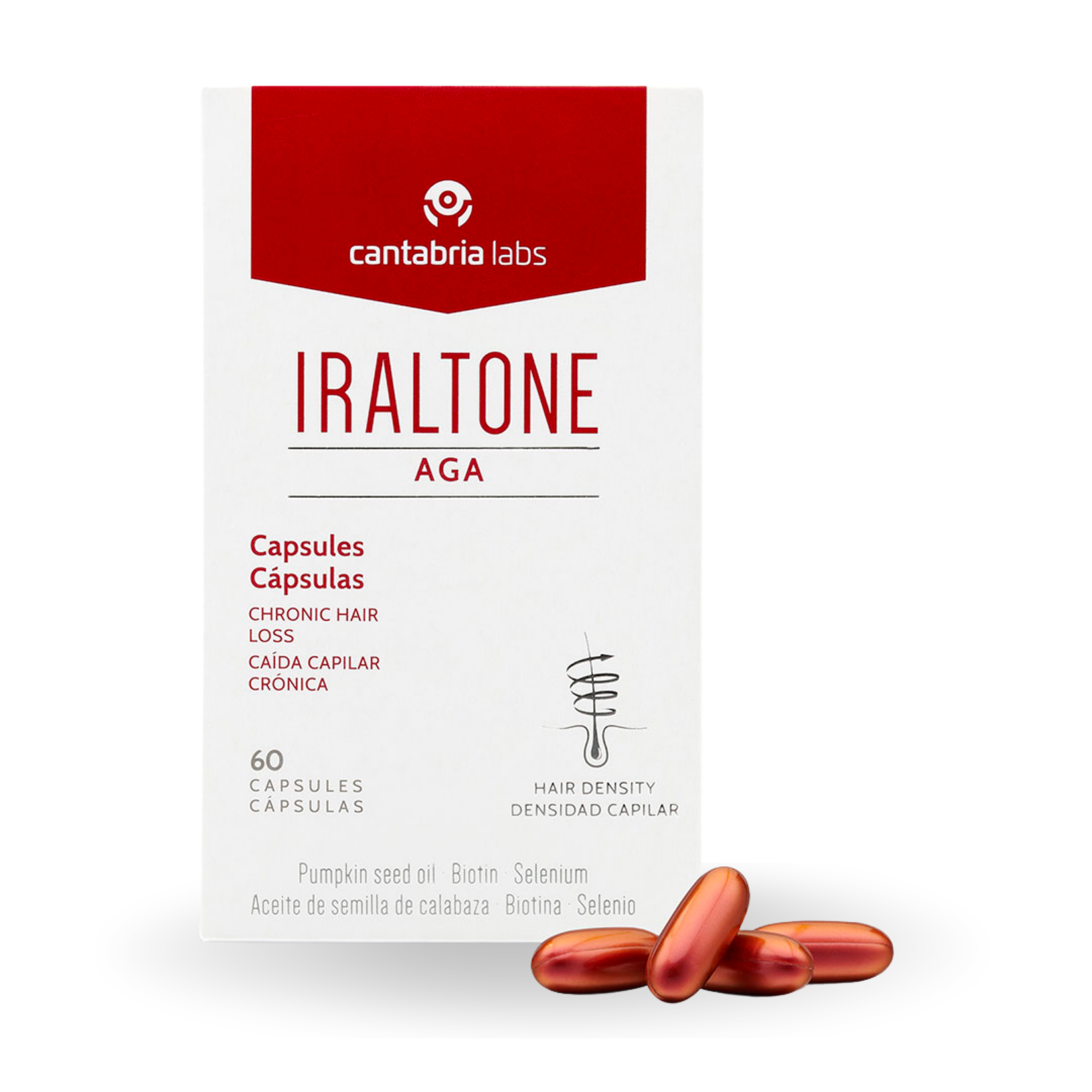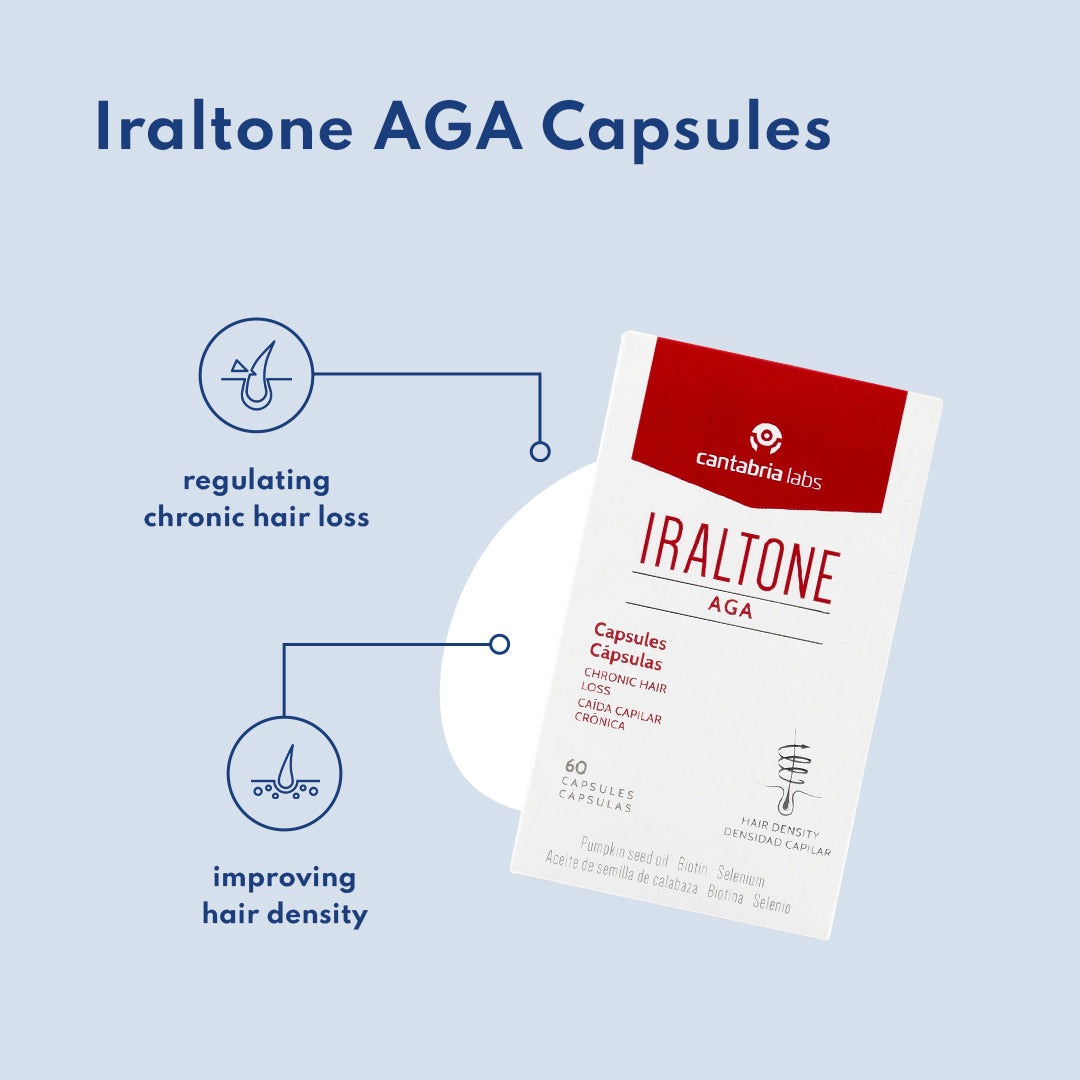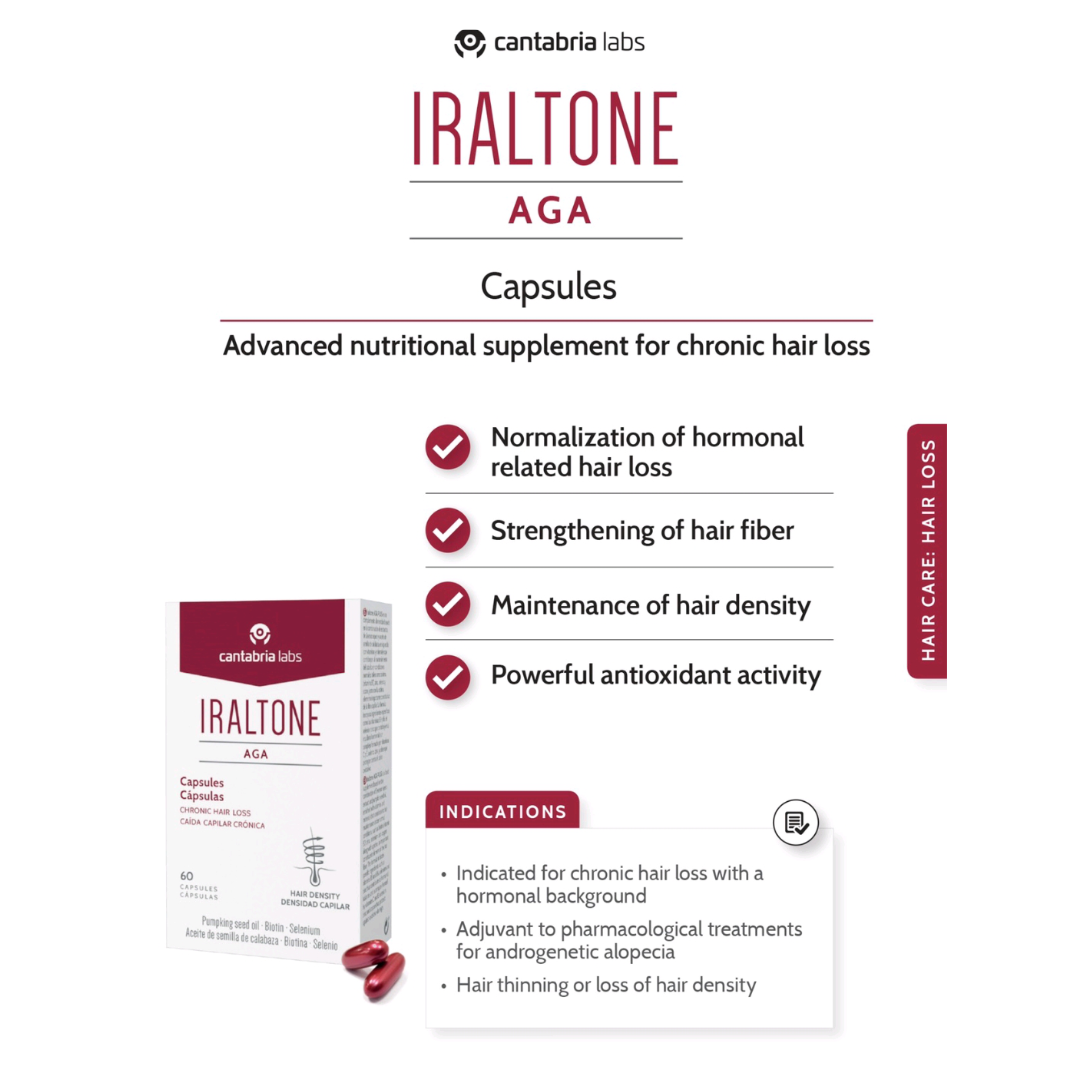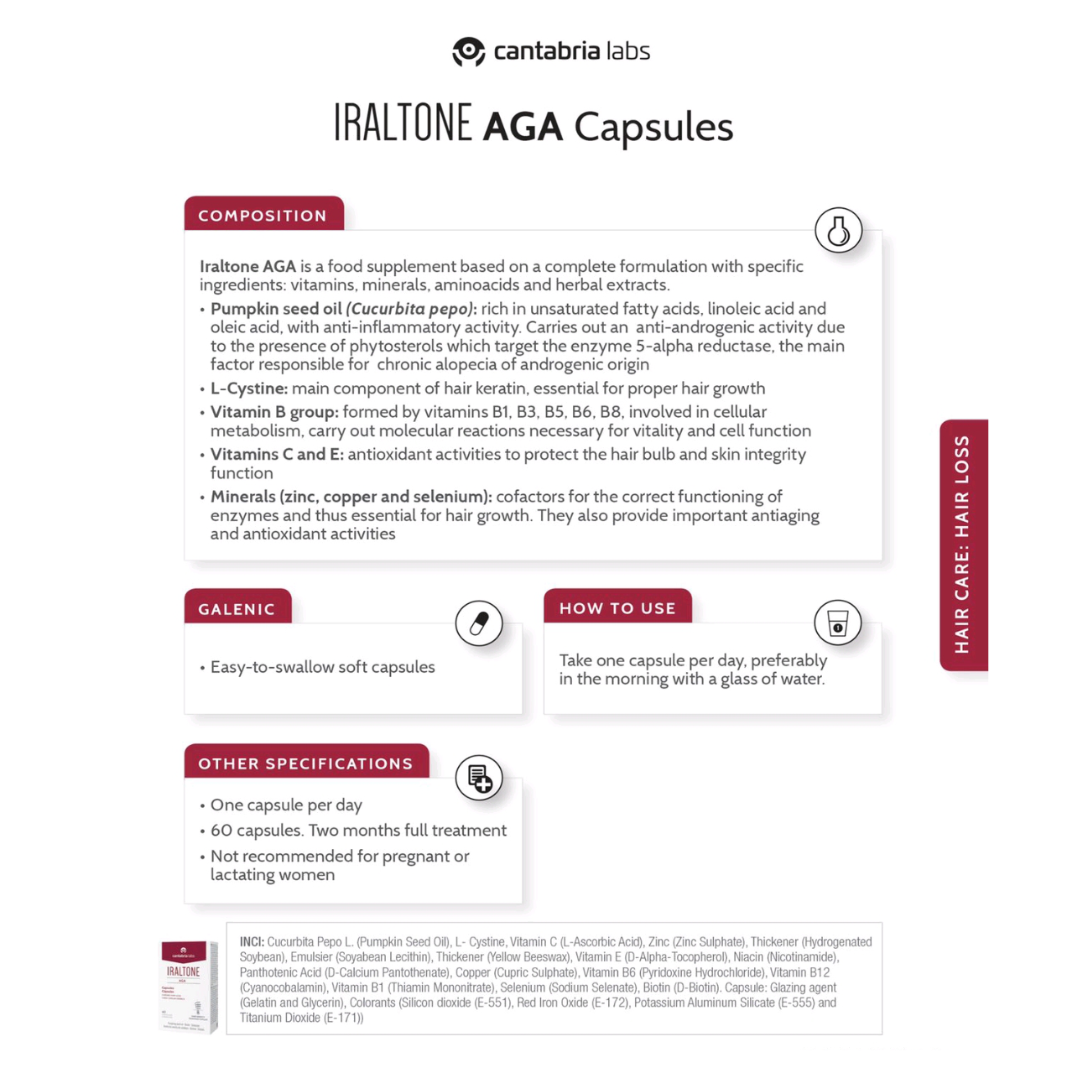 A supplement rich in vitamins and minerals that helps manage hair loss caused by hormonal problems.
Formulated with vitamin B, Pumpkin Seed Oil, and L-cystine, these capsules help to strengthen hair fiber and maintain hair density. Iraltone AGA provides vitamins that help to keep hair in normal condition. When taken daily, hair loss is reduced and overall hair health and density are improved.
Contains 60 soft capsules
How to Use 

Take one capsule each day, preferably in the morning with a glass of water
Best For
Regulating chronic hair loss.
Improving hair density.
Key Ingredients
L-cystine. Helps synthesize proteins to help strengthen hair.
Pumpkin Seed Oil. Increases the rate of hair growth.
Vitamin B. B-vitamins help carry oxygen and nutrients to your scalp, which aids in hair growth.
Ingredients
Pumpkin seed oil (Cucurbita pepo), L-Cystine, Group B Vitamins, Vitamins C and E, Minerals (zinc, copper, and selenium)
Disclaimer
Do not exceed the daily dose of one (1) capsule.
Not recommended for pregnant or breastfeeding women.
Keep sealed in a cool, dry place.