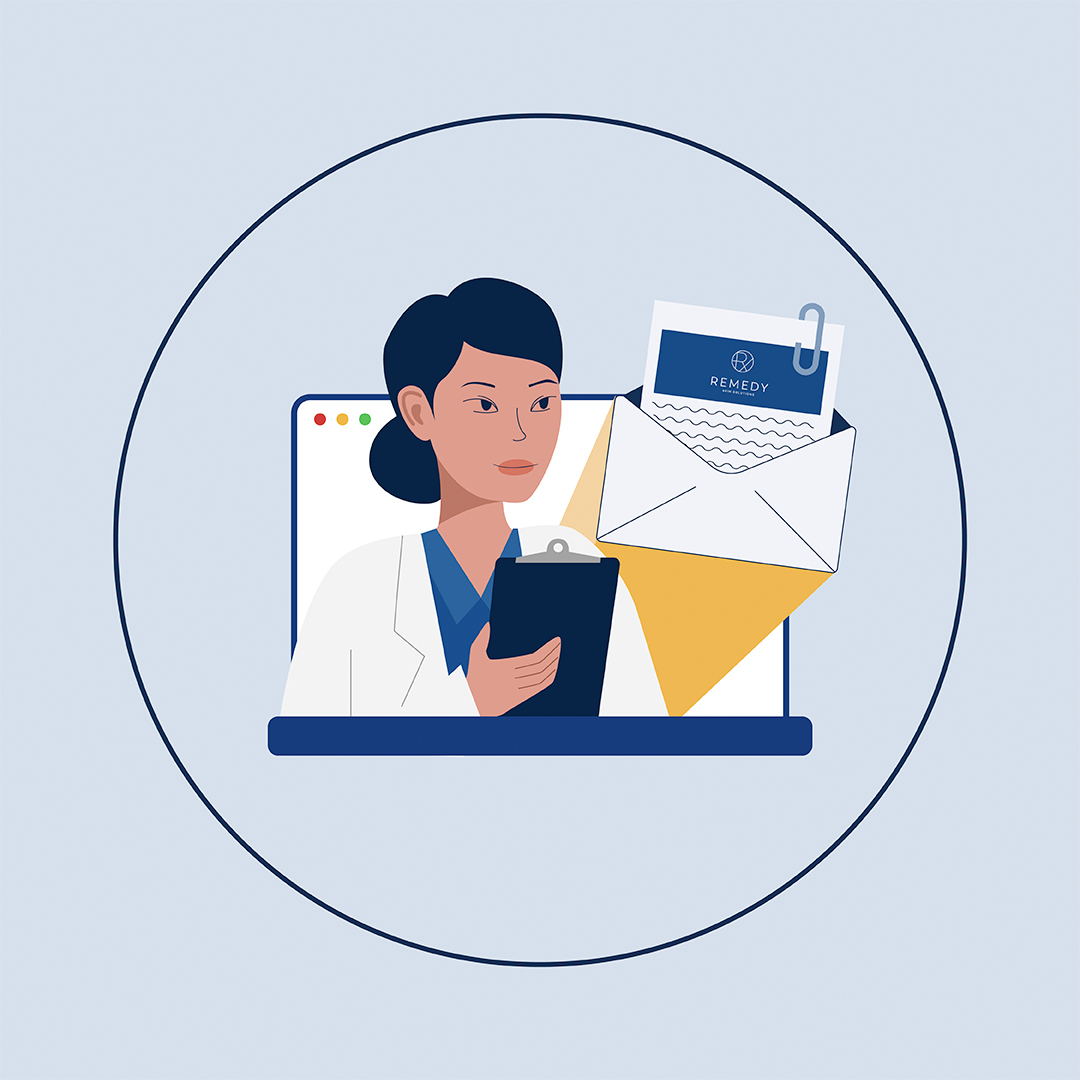 RX Mail is an email-based consultation that connects you with a board-certified dermatologist to get expert advice, no matter where you are.
It works the same way as a typical Remedy consultation*—except instead of meeting with your dermatologist through video chat, you'll fill out an online form, and they'll create your personalized skin care regimen with a product starter kit prescription and lifestyle plan.
You can start your new regimen by purchasing your product starter kit at the Remedy Store—you're well on your way to healthy skin.
Note: This consultation is only available for patients who live outside NCR. Treatment plans are not provided.
How does it work?
Fill out the online form you received in your welcome email.

After filling out the form, you'll receive your personalized skin care regimen through email, including a product starter kit prescription and lifestyle plan.

You can ask questions or clarifications about your new skin care regimen in the same email thread.

You can purchase your product starter kit and book your follow-up consultation at the Remedy Store.
Who is this consultation for?
If you live outside NCR, RX Mail makes it easy to experience Remedy and get a personalized skin care regimen created by a board-certified dermatologist—all without leaving home. All you need to do is fill out a screening form, and we'll deliver your product starter kit straight to your door.
How do I book this consultation?
Click

Add to cart

.

Head to

Checkout

and complete your payment.

Check your inbox for your welcome email and the rest of the instructions on starting your RX Mail journey!