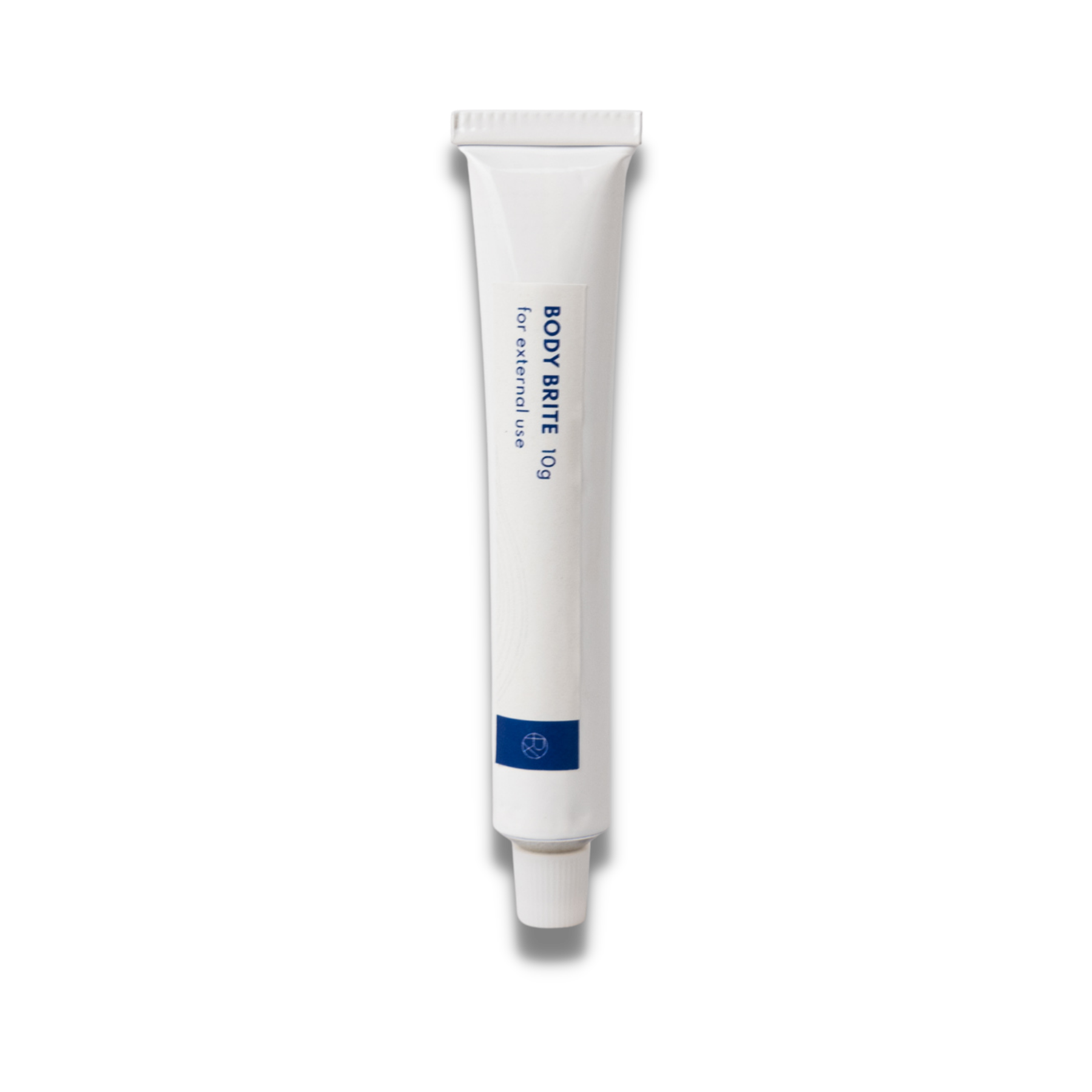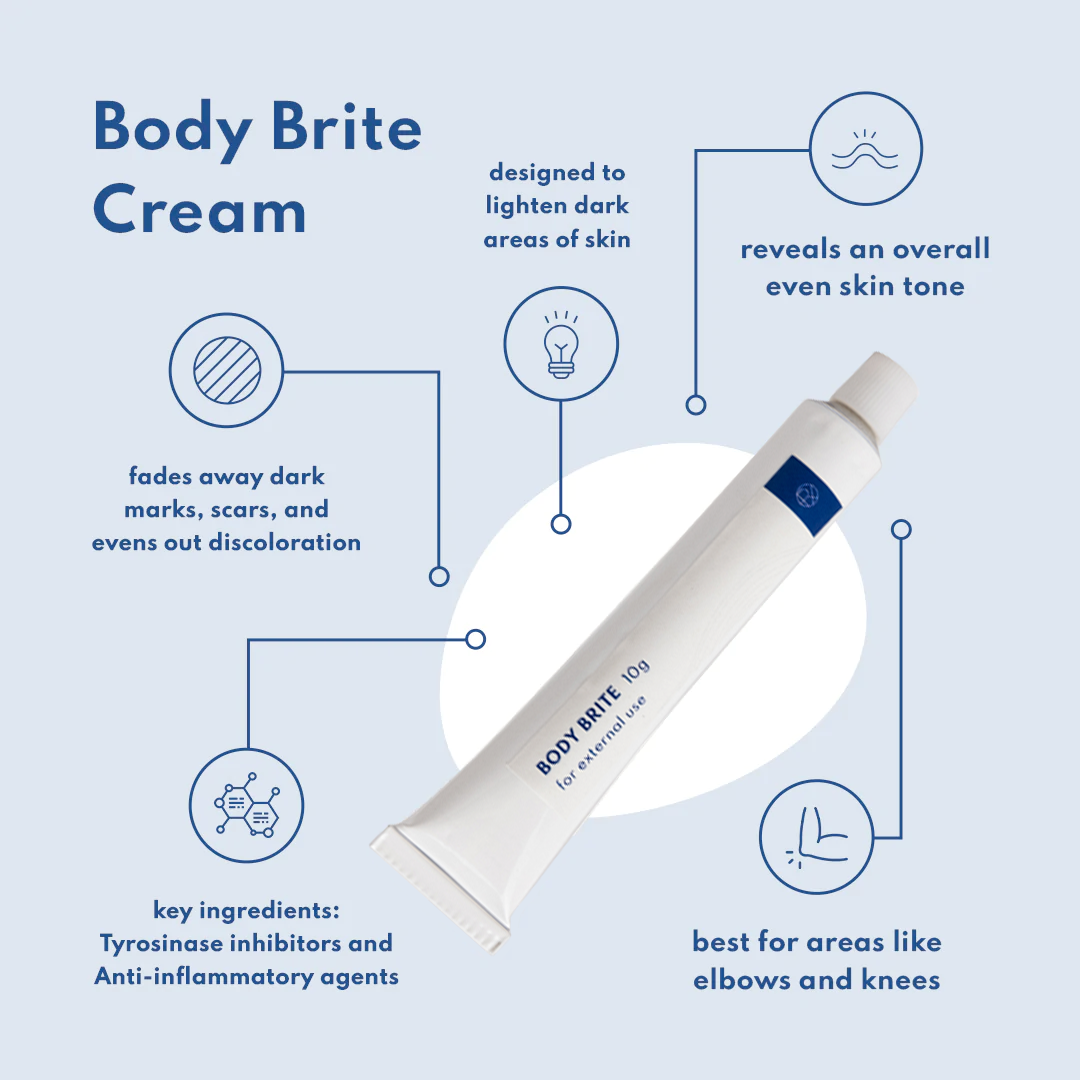 Our Body Brite formula is specifically designed to lighten the commonly darker areas of skin around the body like the elbows and knees.
Containing a proprietary blend of tyrosinase inhibitors and anti-inflammatory agents, this cream gently fades away dark marks, scars, and evens out discoloration revealing an overall even skin tone. 
Net Weight: 10 grams
DISCLAIMER
I understand that:
I will do a patch test before use or consult a healthcare professional.
If sensitivity occurs, I will discontinue use immediately.
This product is for external use only.
The Remedy Exclusives line makes no claim to cure or prevent any disease or medical problem and is not intended to substitute other therapy or medical advice. Results may vary depending on use.
Great product!
This product helped lighten my elbows after my Body Brite treatment. I like that it comes in a tube that I can carry around when I need to go out, makes it easy for me to reapply the product when I'm outdoors. Overall, great product!