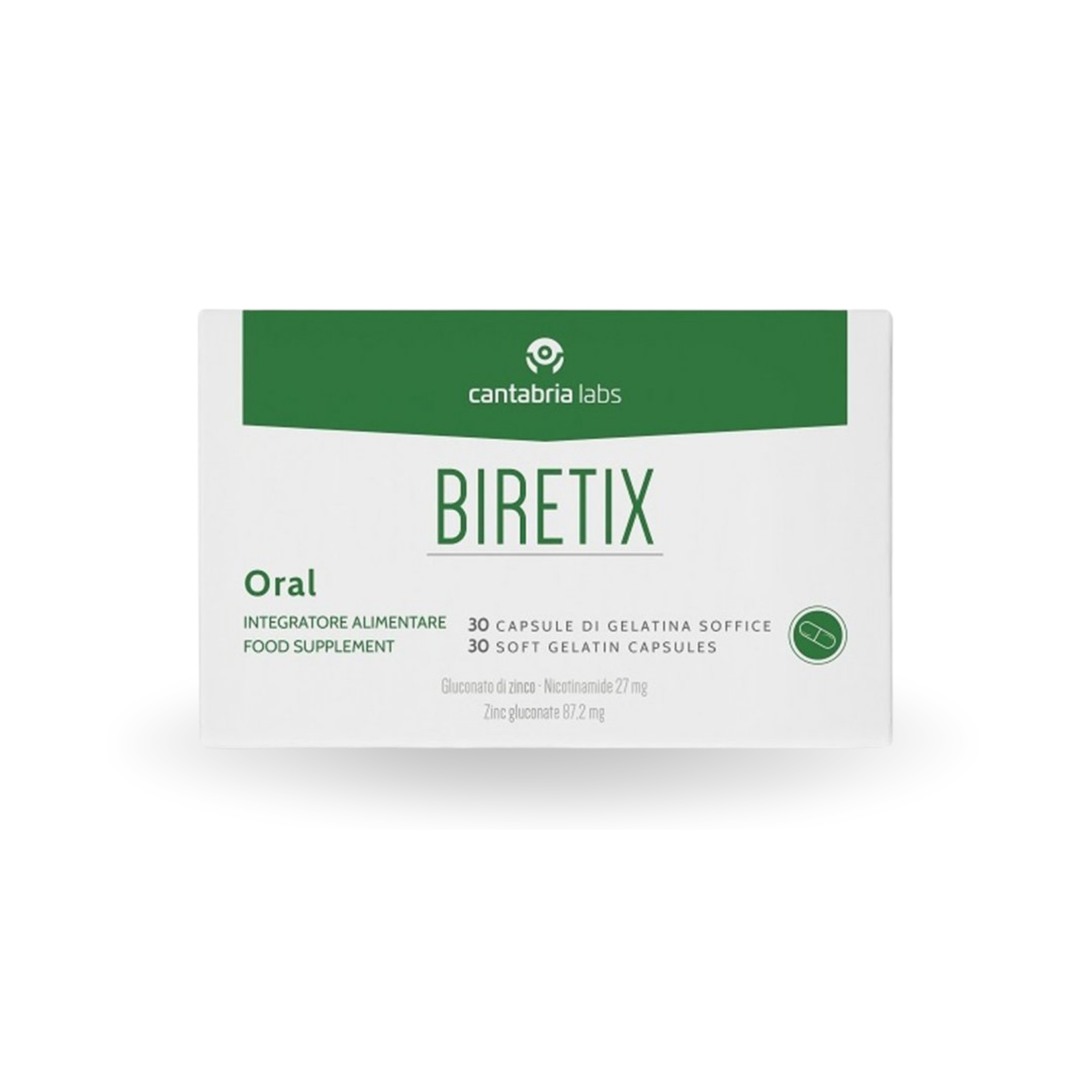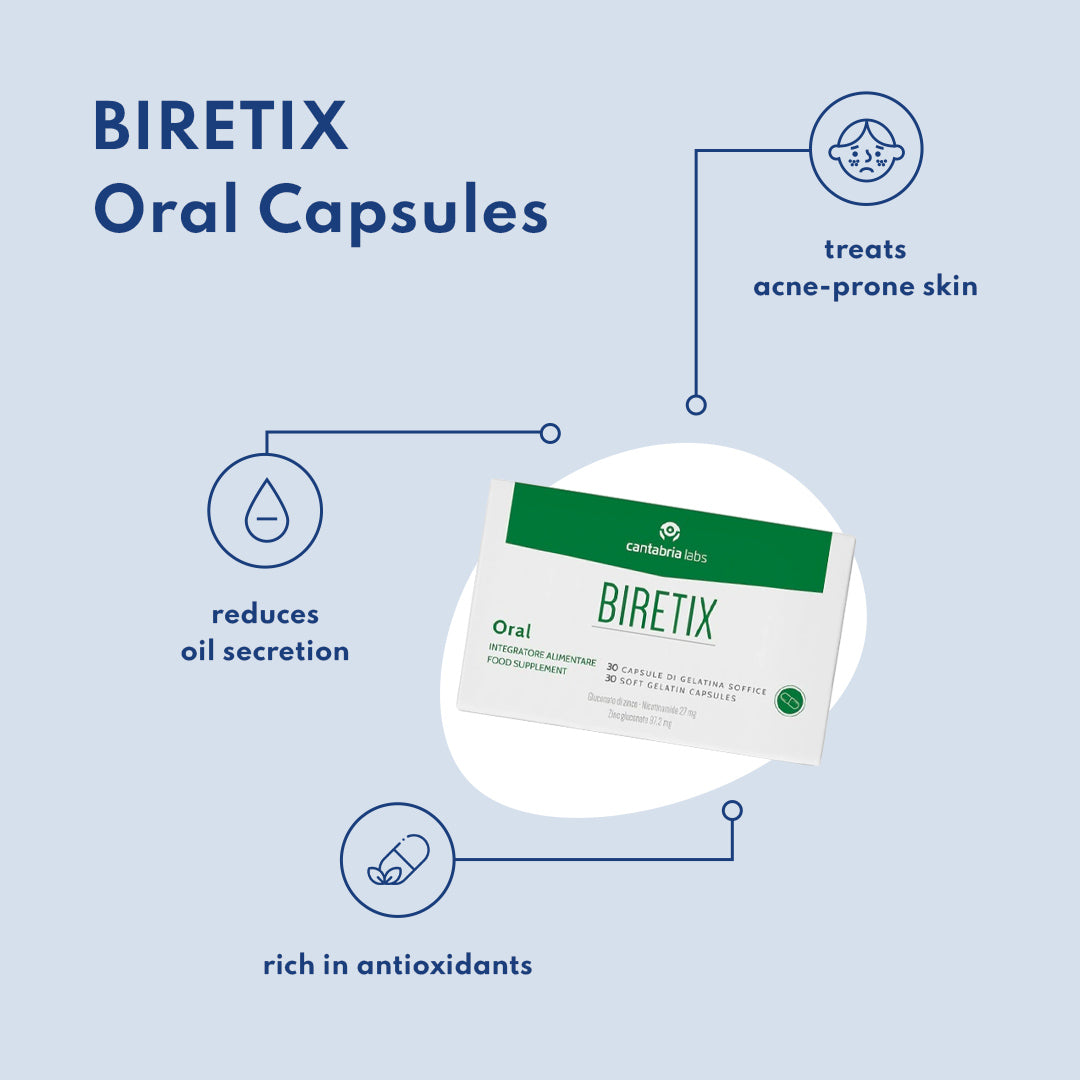 A dietary supplement rich in antioxidants to help control sebum production and signs of oily, and acne-prone skin! 
Loaded with Zinc Gluconate, Nicotinamide, and potent antioxidants, these capsules work to strengthen the immune system, reduce skin inflammation and combat free radicals that damage the skin. When taken daily, acne is reduced and overall skin health is improved.
Contains 30 soft capsules 
Key Features
Treats acne-prone skin.

Reduces oil secretion.

Rich in antioxidants.
Key Ingredients
Zinc Gluconate.

An essential micronutrient with anti-inflammatory, anti-bacterial, and sebum-control properties to fight the symptoms of acne.

Nicotinamide.

A form of Vitamin B3 that regulates sebum production, minimizes redness and blotchiness, and improves skin barrier function.

Vitamin E.

A powerful antioxidant to provide cell protection and boost skin immunity.

Selenium.

An antioxidant to help protect against oxidative stress. 

Superoxide Dismutase.

An enzyme that protects against oxidative stress and skin aging.



How to Use
Take one capsule per day, preferably on an empty stomach.
Ingredients
Zinc (gluconate salt), Nicotinamide, Superoxide Dismutase (SOD), Vitamin E, Selenium