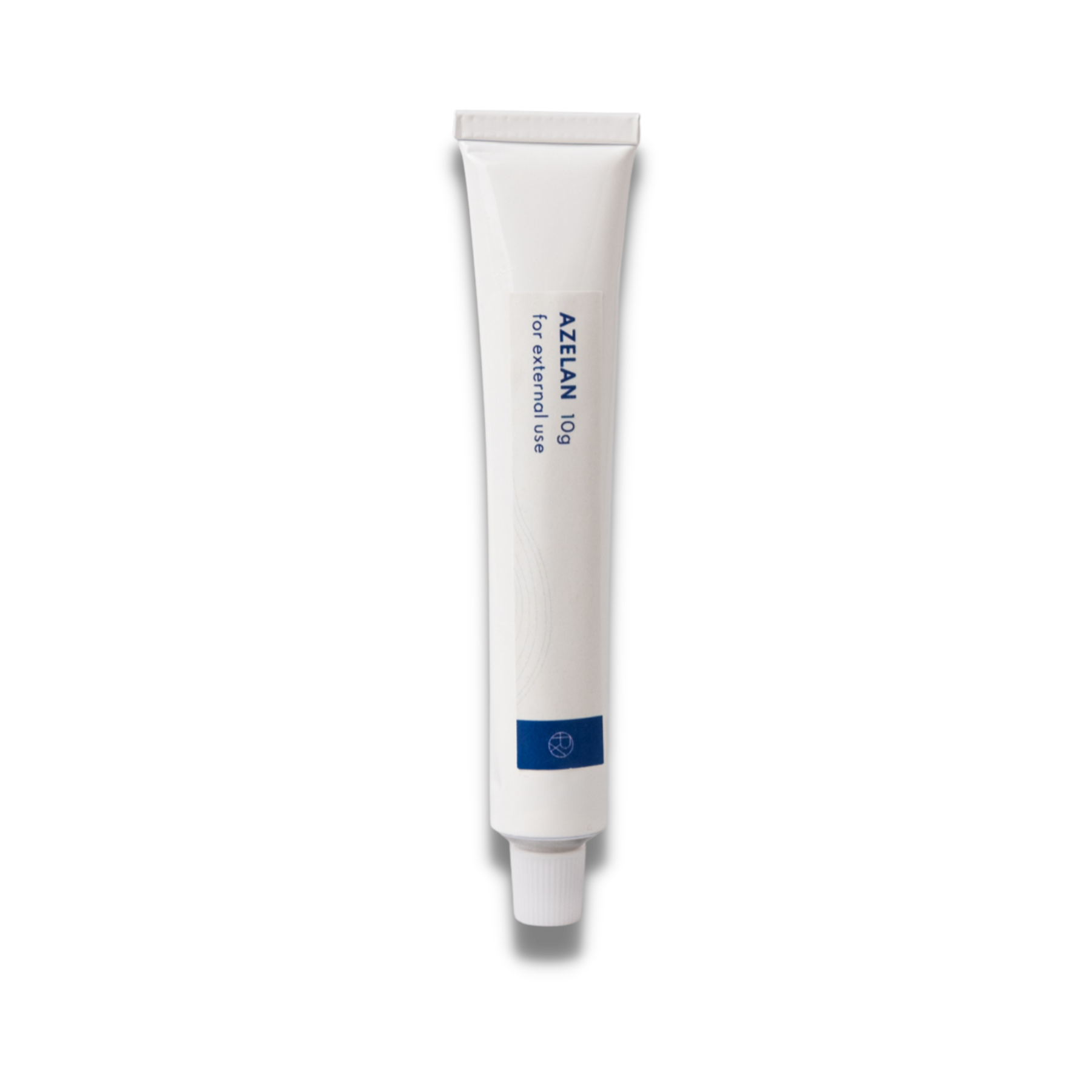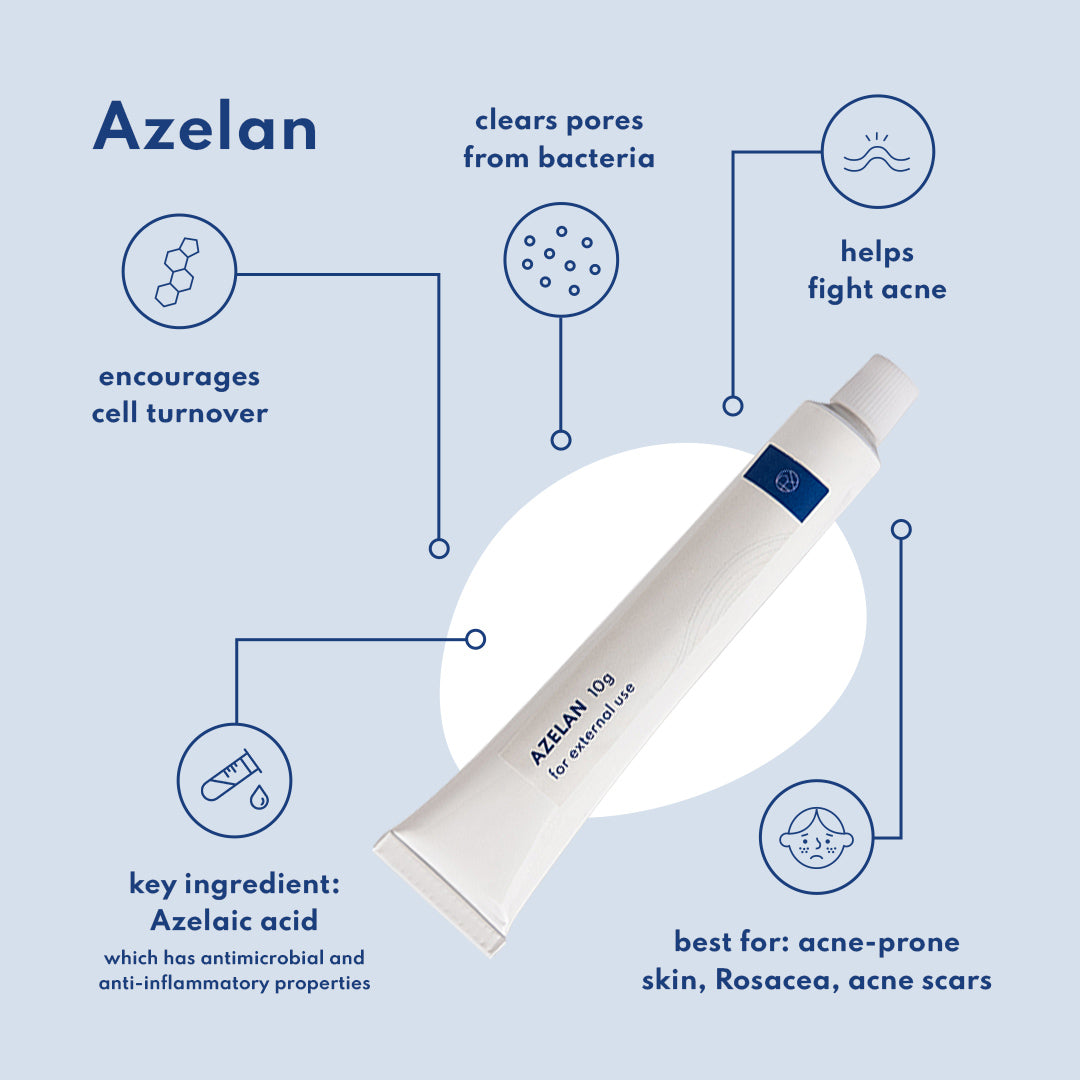 Azelan fights the symptoms of acne by clearing pores from bacteria, reducing inflammation, and encouraging cell turnover.
This acne treatment cream helps improve the appearance of acne and acne scars while removing skin impurities to fight off breakouts.
Key features
Azelaic acid. With antimicrobial and anti-inflammatory properties known to treat acne, rosacea, pigmentation, and acne scarring through cell renewal and remove bacteria from pores, preventing your next breakout.
Anti-inflammatory.
Best For 
Acne-prone skin.
Rosacea.
Acne scars.
DISCLAIMER
I understand that:
I will do a patch test before use or consult a healthcare professional.
If sensitivity occurs, I will discontinue use immediately.
This product is for external use only.
The Remedy Exclusives line makes no claim to cure or prevent any disease or medical problem and is not intended to substitute other therapy or medical advice. Results may vary depending on use.
Azelan, a magic for pimple prone face
I may be more than 50 already but pimples never got tired with my face. It keeps on bothering me again, and again, and again!
Gosh, I never thought that at this age and even when I am menopaused already, I still got a lot of pimples on my face. I am glad I found Azelan. It saved my face and has helped me look better since I started using it. I hope you get the chance to use and discover the wonders of Azelan too!
Thank you Azelan, thank you Remedy!
Coco❤️
Excellent!
Works well! Hope the packaging could be improved :)
Good
The product is fine; the only issue I have is with the packaging. Because if you open it too far, it will leak and you have no other choice but to use it. The product will last longer if the packaging is different.