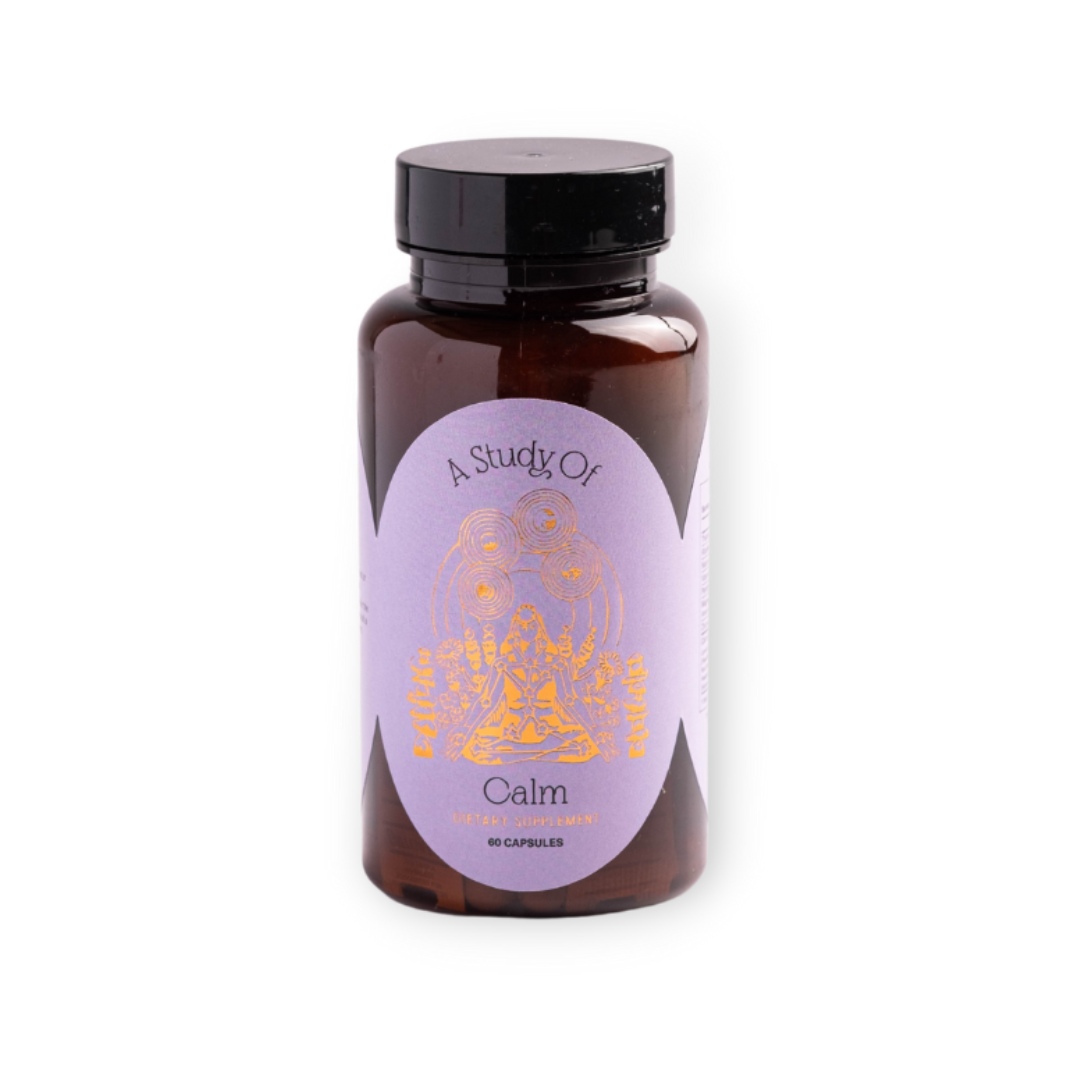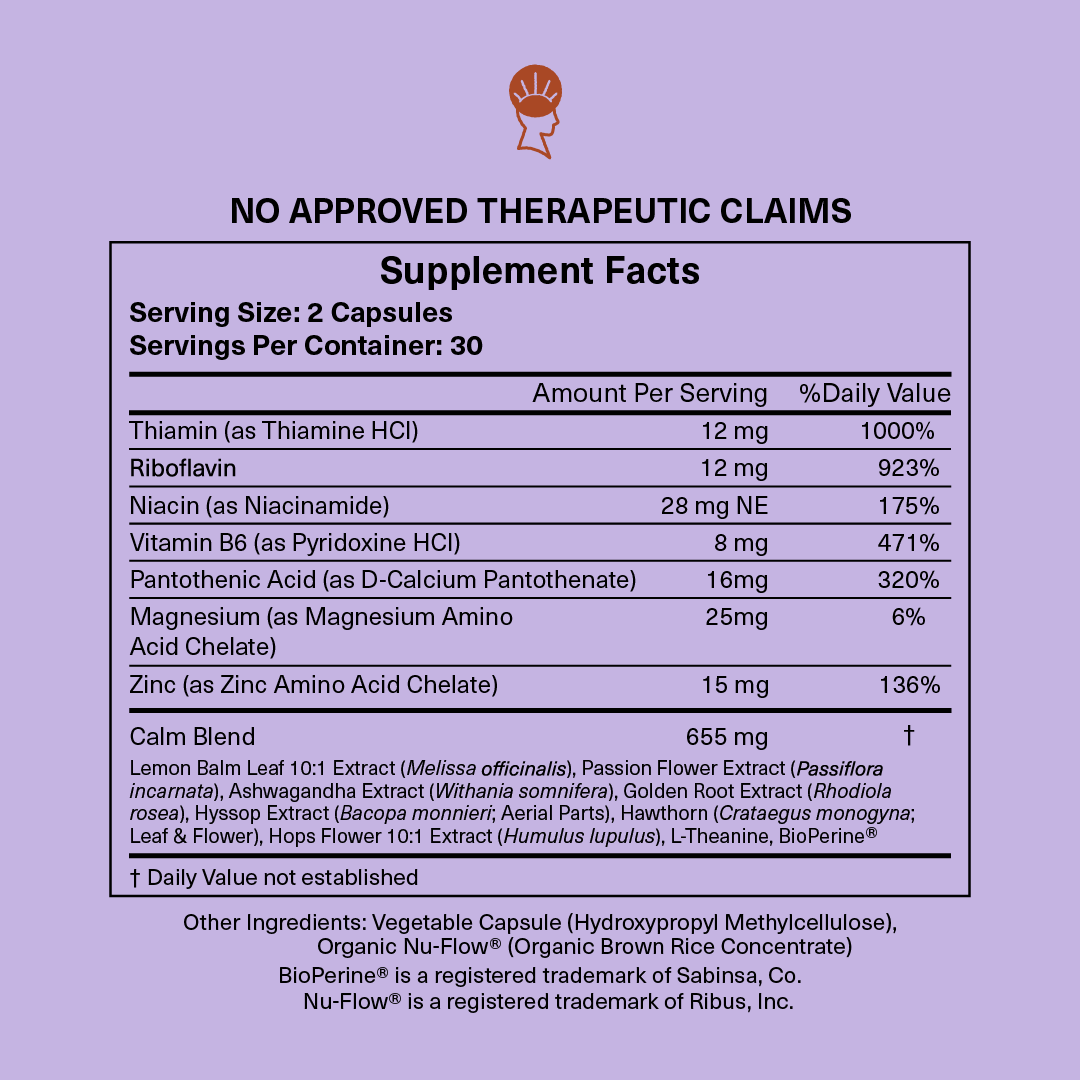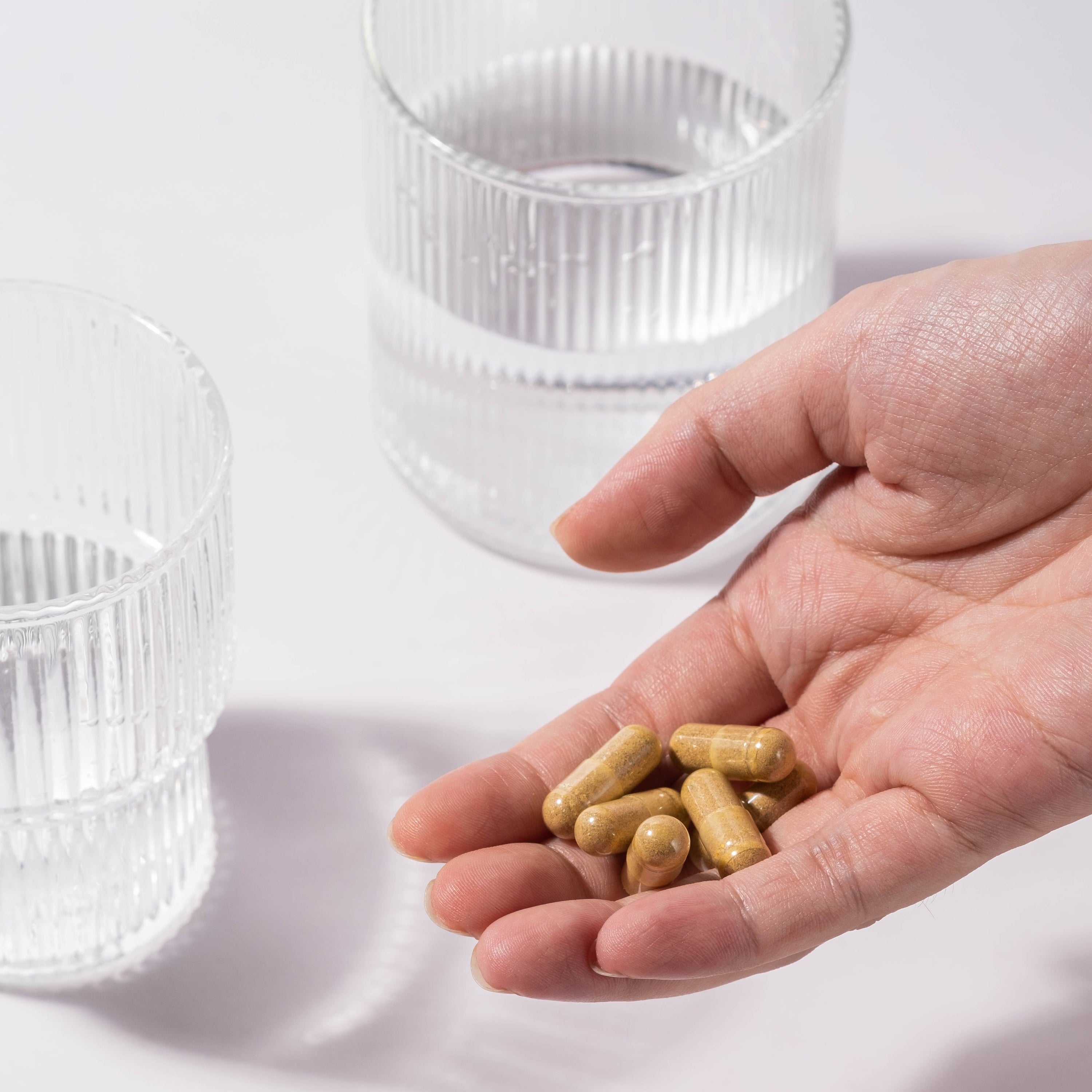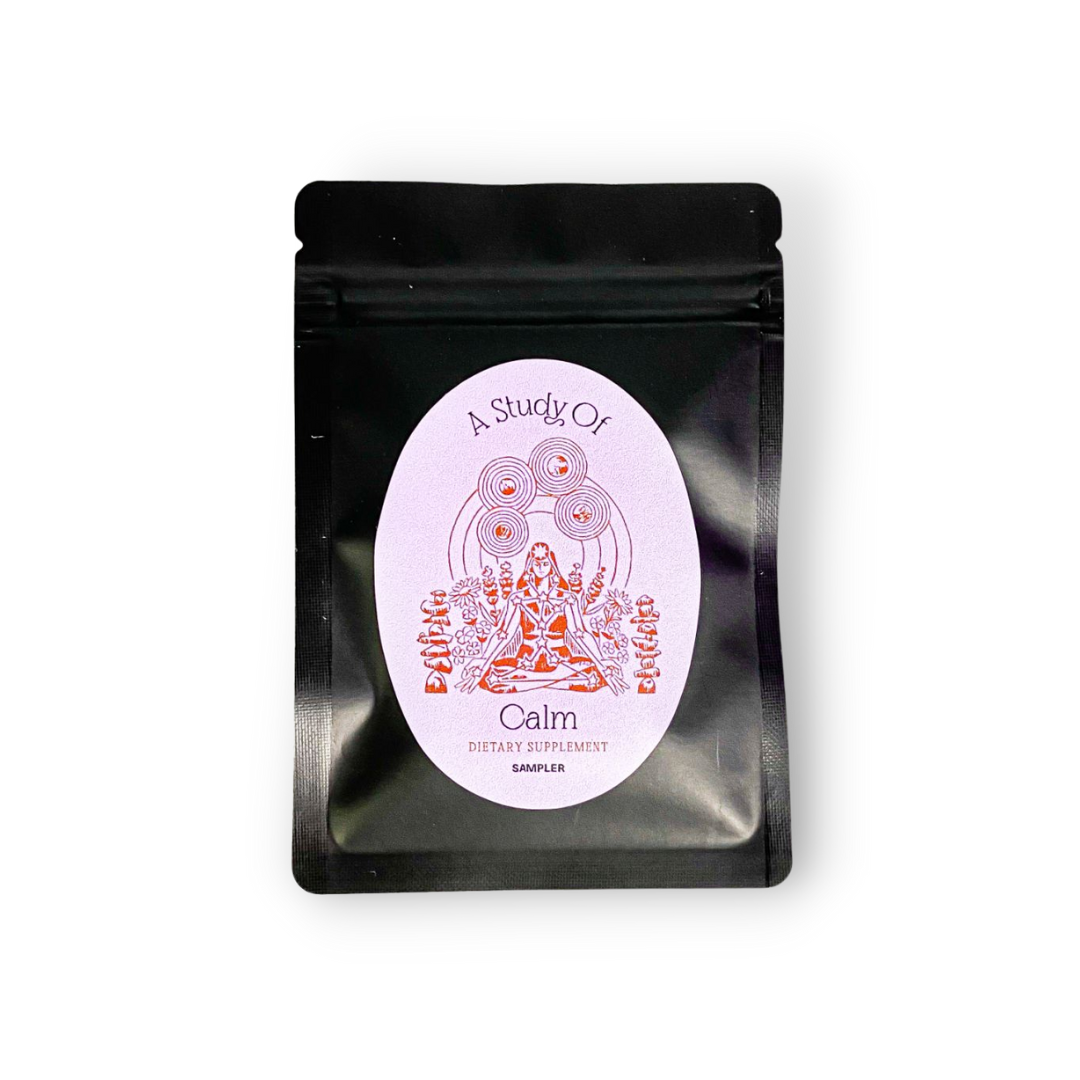 A Study Of Calm
₱599
Regular price
Subscription
off
Find your happy medium. A Study of Calm is your real-life chill pill, with five kinds of B vitamins and a blend of plant extracts that can help ease fatigue, compose your mind, and send your mood soaring.*
*No approved therapeutic claims
Why It Works

A Study of Calm puts you back on track with the help of five B vitamins, which are largely responsible for lifting your mood and washing away the effects of stress. The potency of these vitamins is enhanced by other ingredients in this formulation, such as magnesium and its relaxing properties, Ashwagandha extract's anti-inflammatory abilities, and Hops extract's promising effects against anxiety. Taken together, this curated elixir will have you sailing smoothly for the rest of the day.
Study the Label
| | |
| --- | --- |
| Vitamin B1 (Thiamine HCI) | Aids in energy delivery and overall bodily function |
| Vitamin B2 (Riboflavin) | Supplies an energy boost and supports certain cellular functions |
| Vitamin B3 (Niacinamide) | Assists in metabolism as well as the production and repair of DNA |
| Vitamin B5 (D-Calcium Pantothenate) | Helps generate energy from food and aids in hormone production |
| Vitamin B6 (Pyridoxine HCI) | Regulates emotions by creating neurotransmitters like serotonin and dopamine |
| Magnesium | Activates neurotransmitters that calm the body and mind |
| Zinc | Fortifies your immune system against viruses and bacteria |
| Lemon Balm Leaf | Heightens feelings of calm and helps reduce symptoms of anxiety |
| Passion Flower Extract | Brings feelings of relaxation and eases brain activity |
| Ashwaganda Extract | Soothes the inflammatory effects of conditions like stress, anxiety, and fatigue |
| Golden Root Extract | Improves symptoms of stress and periodic burnout |
| Hyssop Extract | Increases your body's resistance to stress and may regulate blood pressure |
| Hawthorn Powder | Induces a mild sedative effect, which may alleviate symptoms of anxiety |
| Hops Extract (Strobile) | Relieves irritability and anxiety |
| L-Theanine | Benefits people with increased blood pressure while stressed |
| BioPerine® | Enhances the level of nutrient absorption in your body |
How to Study
Take two (2) pills with a meal daily (or as needed).