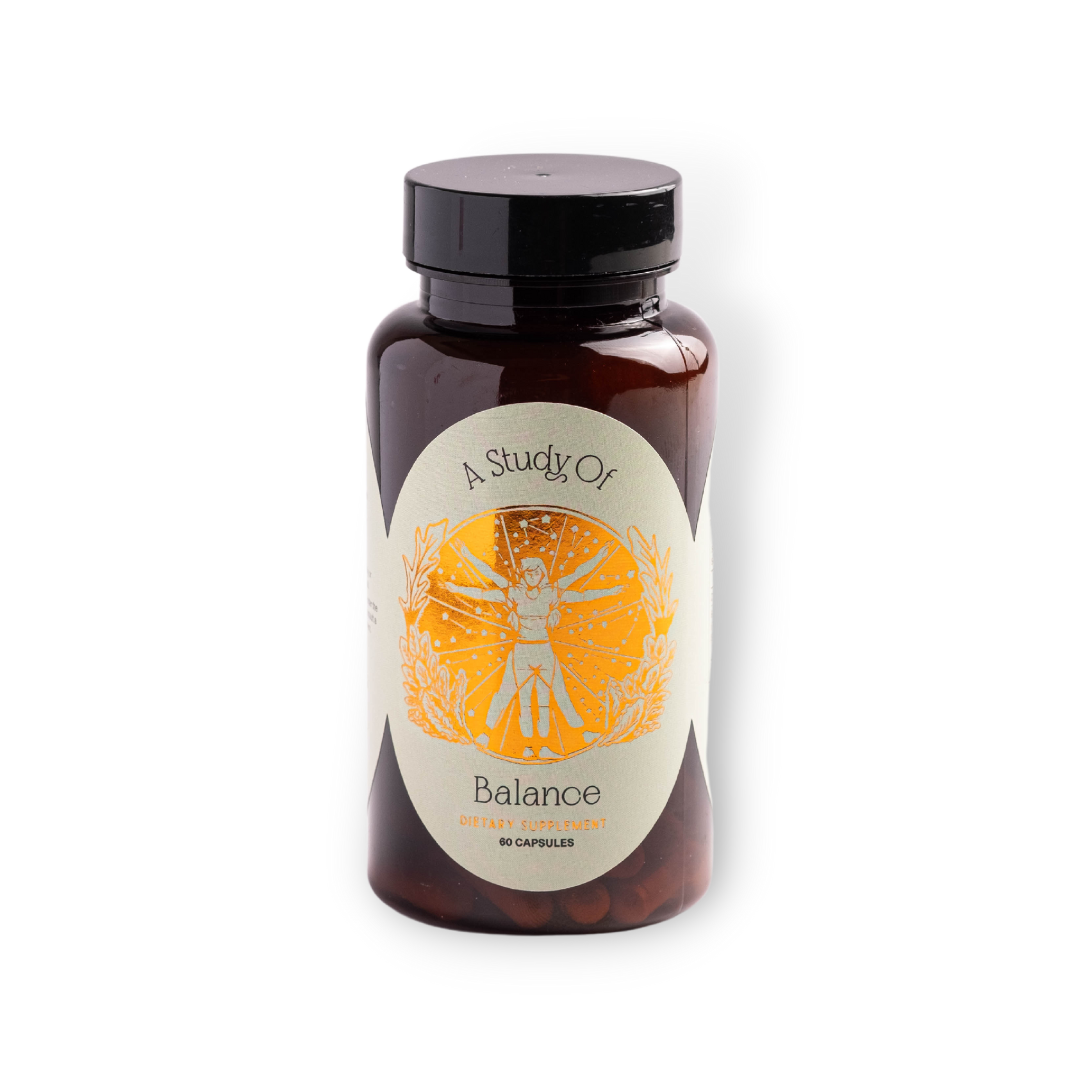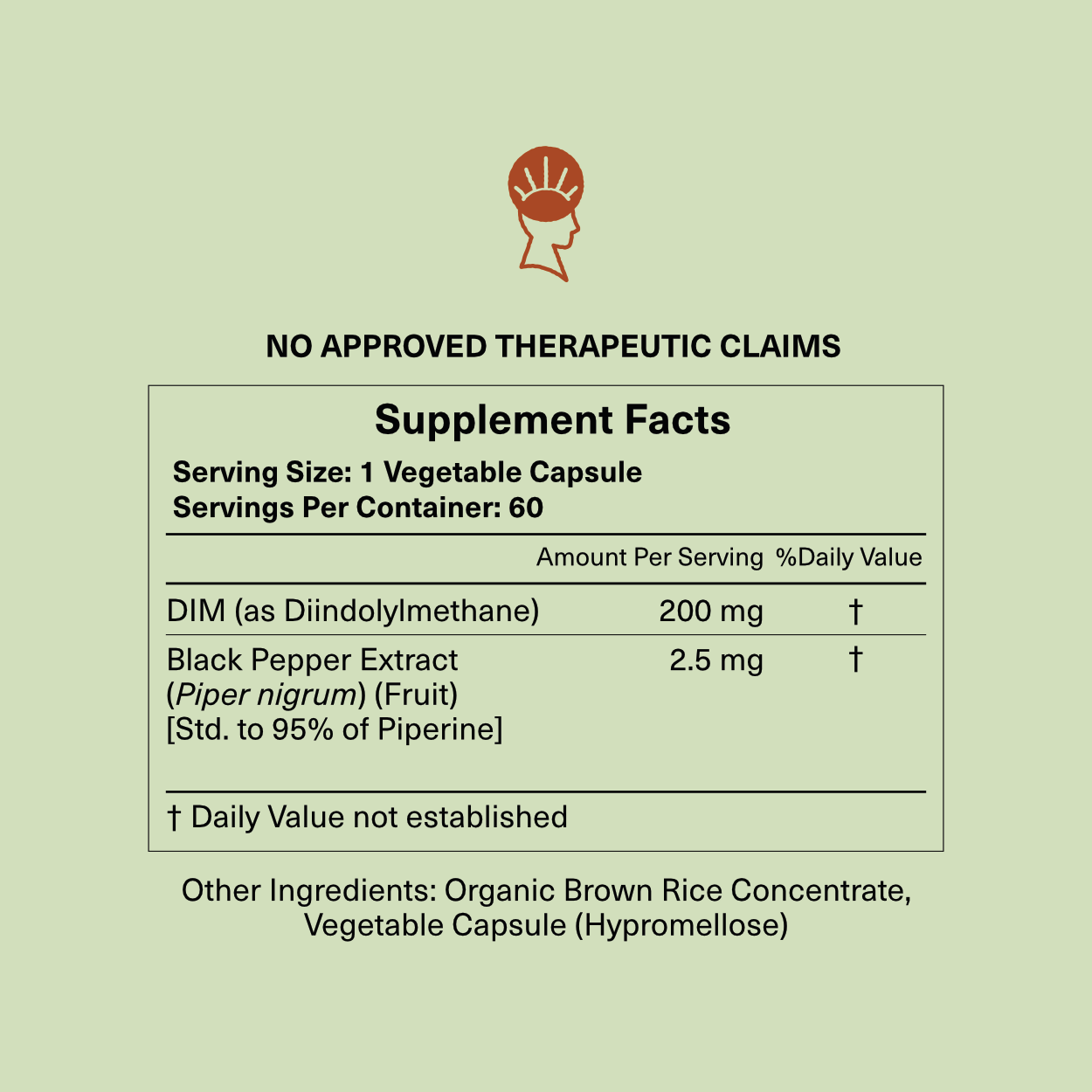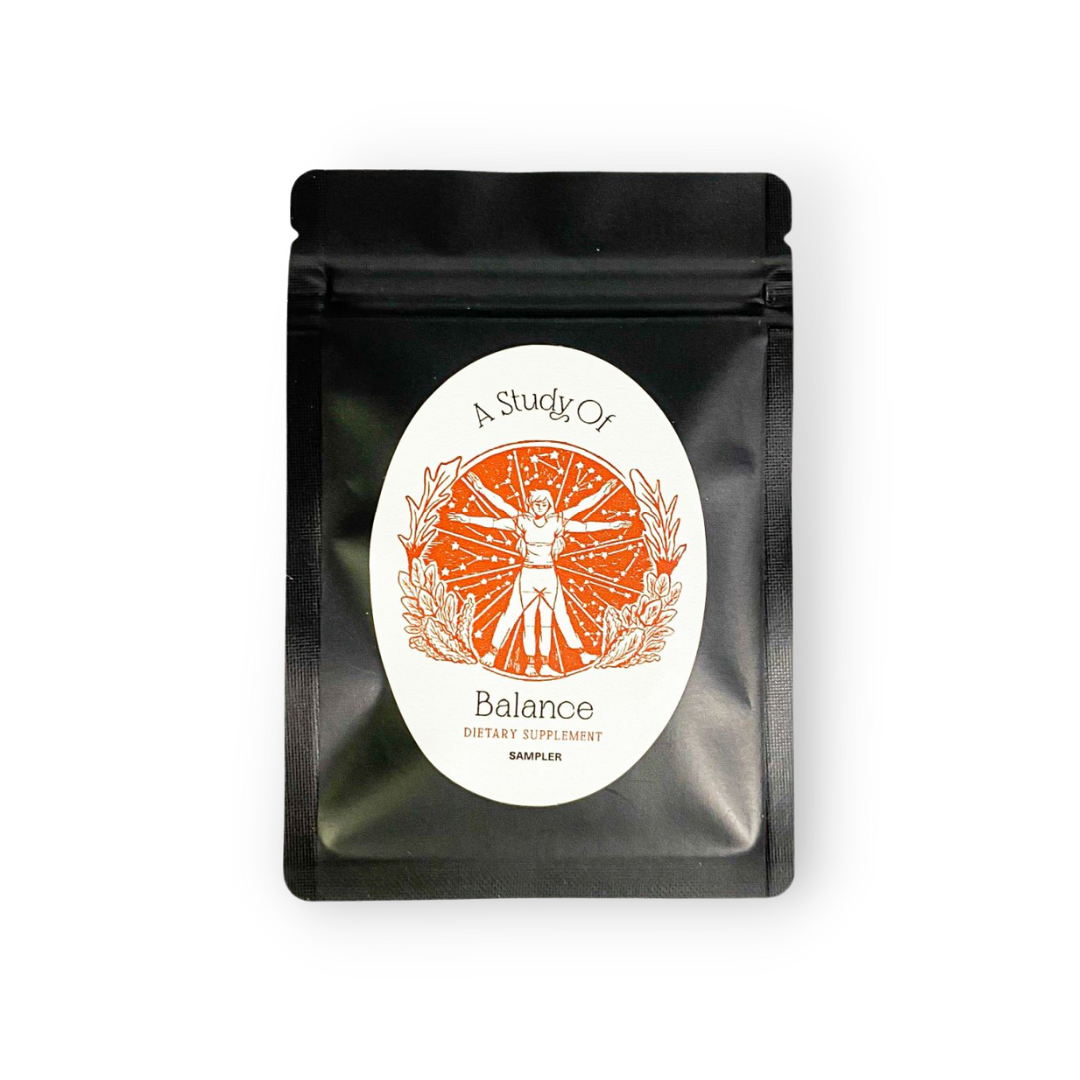 A Study of Balance
₱1,499
Regular price
Subscription
off
Inner peace. Outer glow. A Study of Balance soothes hormonal acne using a natural compound called DIM, which tempers your body's hormones so you can face the day with clarity.
Why it Works
A Study of Balance tips the scale in your skin's favor using DIM, an active compound that regulates the hormonal imbalances that cause adult-onset acne. This natural ingredient, found in cruciferous vegetables like broccoli, cauliflower, and Brussel sprouts, balances your body's estrogen, progesterone, and testosterone levels to bring your skin's oil-producing glands under control.
Our formulation pairs DIM with black pepper extract, which eases inflammation and ups the absorption of natural compounds or supplements. It's a lean, potent recipe that puts healthy-looking skin front and center.
Study the Label
A Study of Balance is vegan-friendly, allergen-free, gelatin-free, and made with natural ingredients. You can be sure of its quality and consistency too: each bottle is formulated in an FDA-registered facility operating under a Good Manufacturing Practices Certification.
Further Study 

Your questions, answered.


Is A Study of Balance right for me?
We formulated A Study of Balance for adults with acne caused by an imbalance of hormones. When your body produces more androgens than it needs, it results in the appearance of acne along your chin and jawline (but potentially on your neck and the sides of your face as well). Taking a DIM supplement can correct this imbalance and, in the process, control the production of acne-causing sebum.
In addition, A Study of Balance can ease the signs of other hormonal imbalances like estrogen dominance. There are many causes of estrogen dominance, including poor liver detoxification, obesity, a heavy diet of meat and dairy, and birth control. The resulting symptoms appear in the form of irregular periods, fatigue, weight gain, sleep problems, mood swings, and low libido. Taking A Study of Balance can curb the conversion of testosterone into estrogen and limit the symptoms you experience.
How soon will I see results?
Your age, health, diet, and habits may play a role in the supplement's effects. Most people start seeing clearer skin in three to four weeks. Some take up to six months. If needed, pay attention to your lifestyle and consider some positive changes. With that in mind, most dermatologists recommend effective topical treatment combined with oral supplementation for best results.
Will my acne return if I stop taking A Study of Balance?
It's possible. Taking a break from your supplements may interrupt the balancing effects of DIM on your hormones.
Should I expect any side effects?
There are few side effects from taking DIM, but some people may experience darker urine, headaches, or an upset stomach. If this happens, you can adjust your intake and slowly build yourself up to a capsule a day. Please consult your doctor if symptoms persist. As an extra precaution, pregnant and nursing women should refrain from taking DIM supplements.
Is A Study of Balance just for women?
A Study of Balance is compatible for men too. While women benefit more from DIM supplements because of hormonal changes that they regularly experience, it can also help men regulate acne-causing hormones and other signs of estrogen excess.
How old should I be to take A Study of Balance?
You need to be at least 18 years old to safely take A Study of Balance.
Can I take this if I have Polycystic Ovary Syndrome (PCOS)?
Individuals with PCOS have higher levels of androgens, which contribute to the production of acne-causing sebum in your skin. With your doctor's recommendation, supplementation can be part of the integrative approach for PCOS management.
How to Study
It's best to take one (1) capsule a day, ideally after a meal. Even if you're experiencing more acne than usual, a single dose should be enough.