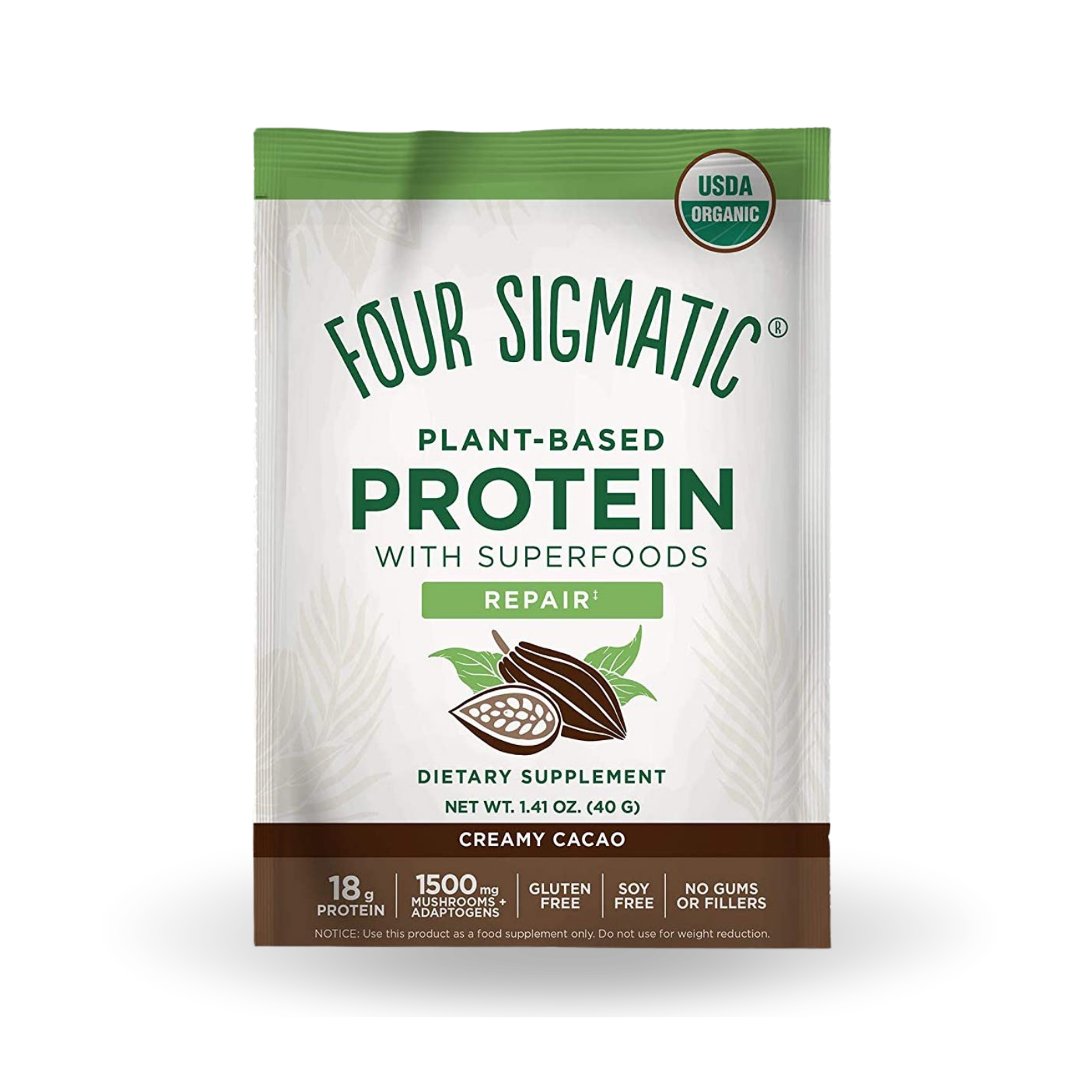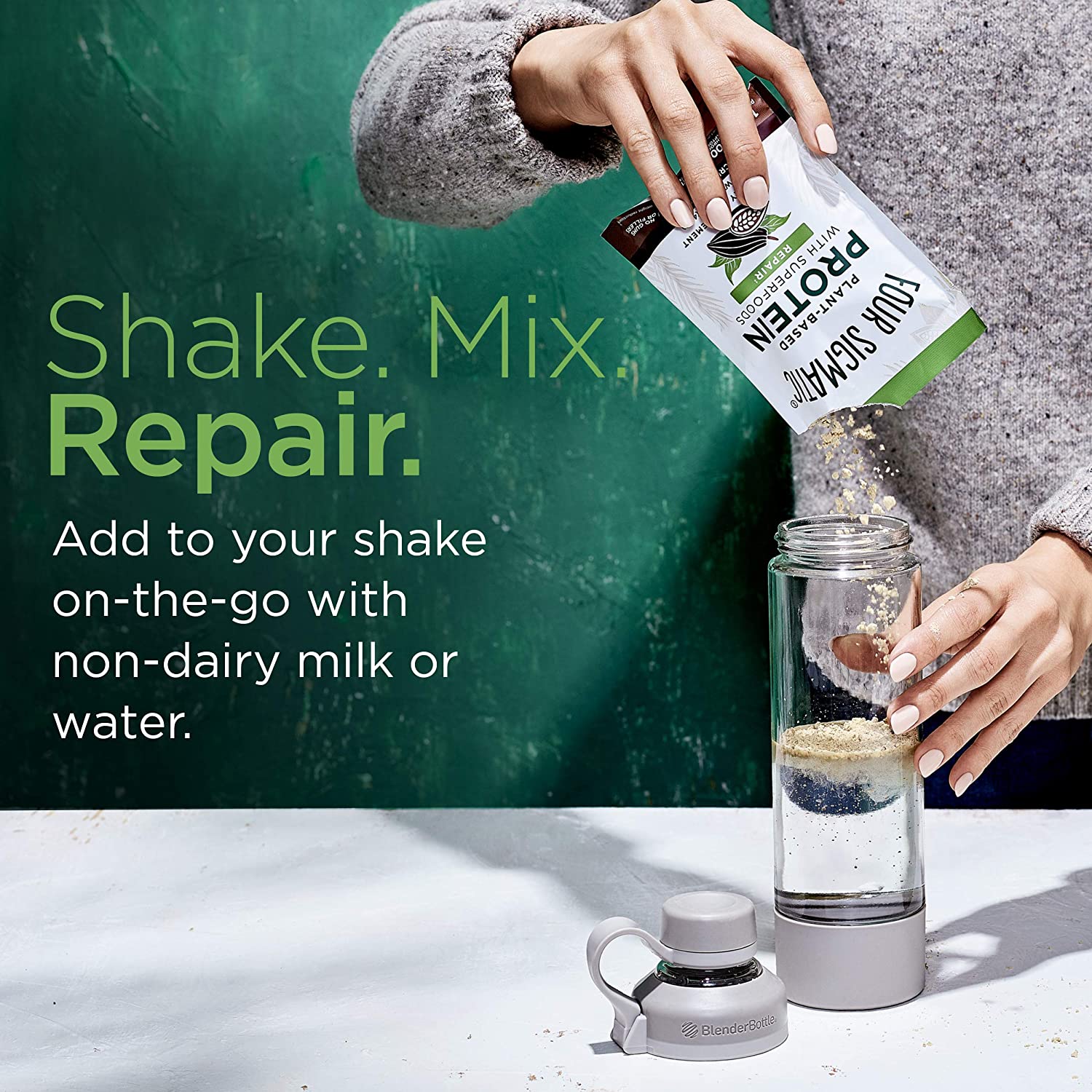 Four Sigmatic Plant-based Protein (Creamy Cacao)
Makes incredible, immune-supporting smoothies, shakes, and pancakes - This chef-worthy plant protein combines some of the world's most wonderful ingredients into one delicious, day-changing blend. It's our favorite recipe. It might be your new favorite ingredient.
Key Ingredients
18g of pure Plant Proteins

7 functional Mushrooms and Adaptogens

Unrefined Cacao
Key Features
Easy-sipping

Great-for-baking blend that'll put the "smooth" in smoothies.
How to Use
Make a chocolate protein smoothie with your other favorite ingredients, or keep it super-simple and shake it in a shaker. Just add water or non-dairy milk, or blend perfectly with your favorite flavors.
Other Ingredients
Hemp, Pumpkin seeds, Chia, Coconut, Peas, Chaga (Inonotus obliquus), Lion's Mane (Hericium erinaceus), Reishi (Ganoderma lucidum), Cordyceps mushroom (Cordyceps militaris), Turkey Tail (Trametes versicolor), Ashwagandha, Eleuthero, Cacao (theobroma cacao), Organic Coconut Milk Powder, Organic Coconut Palm Sugar, Pink Himalayan Salt, Organic Monk Fruit
Four Sigmatic Plant-based Protein (Creamy Cacao)