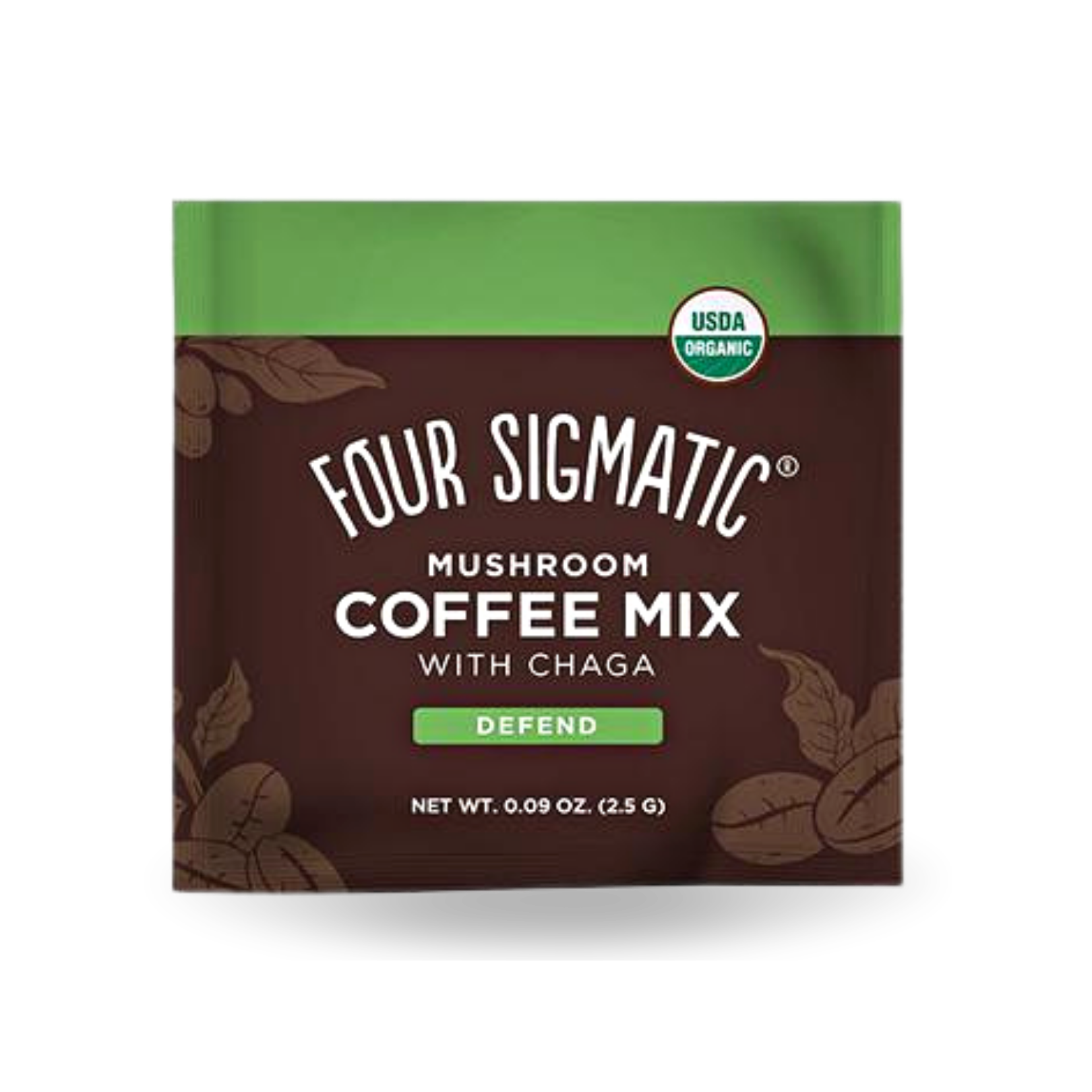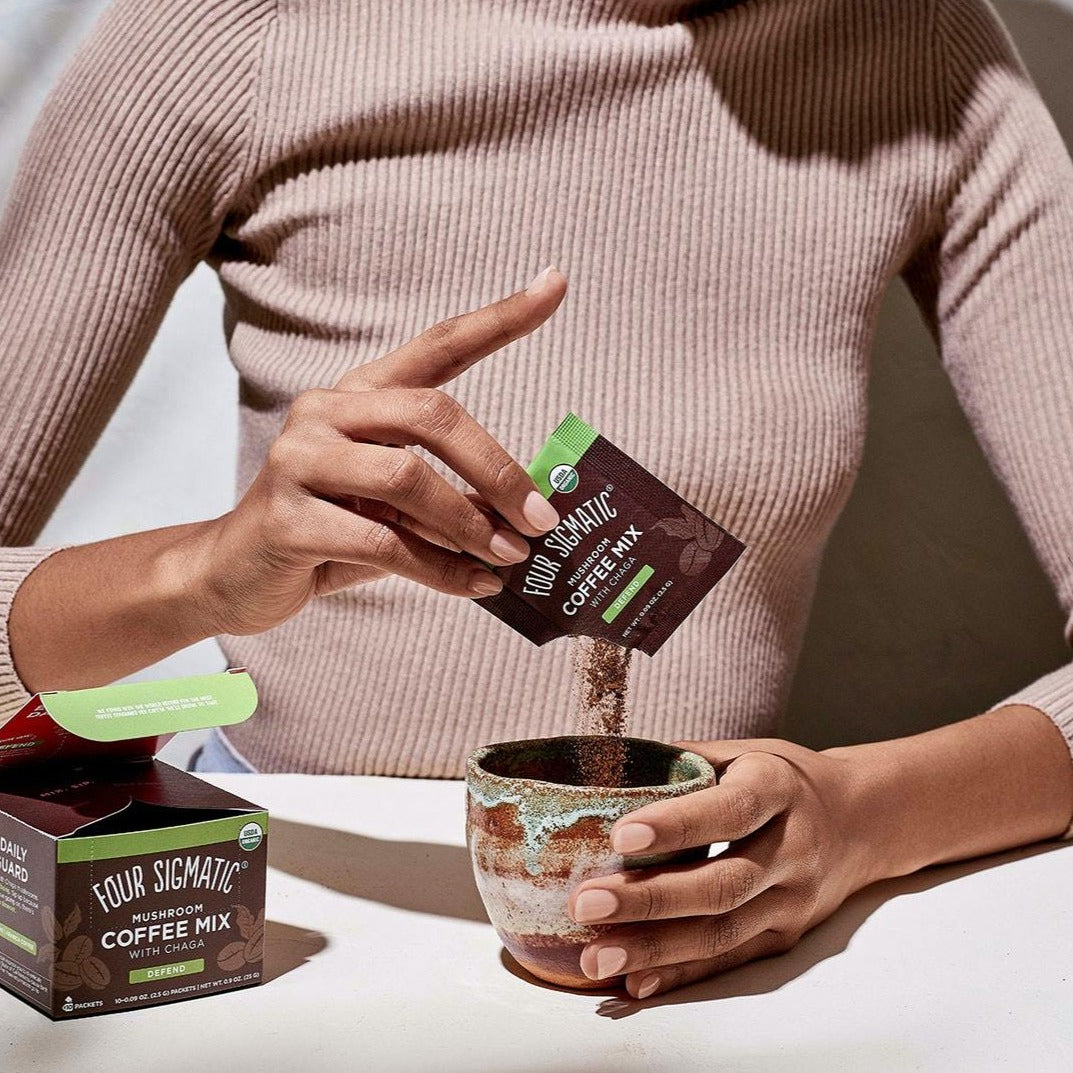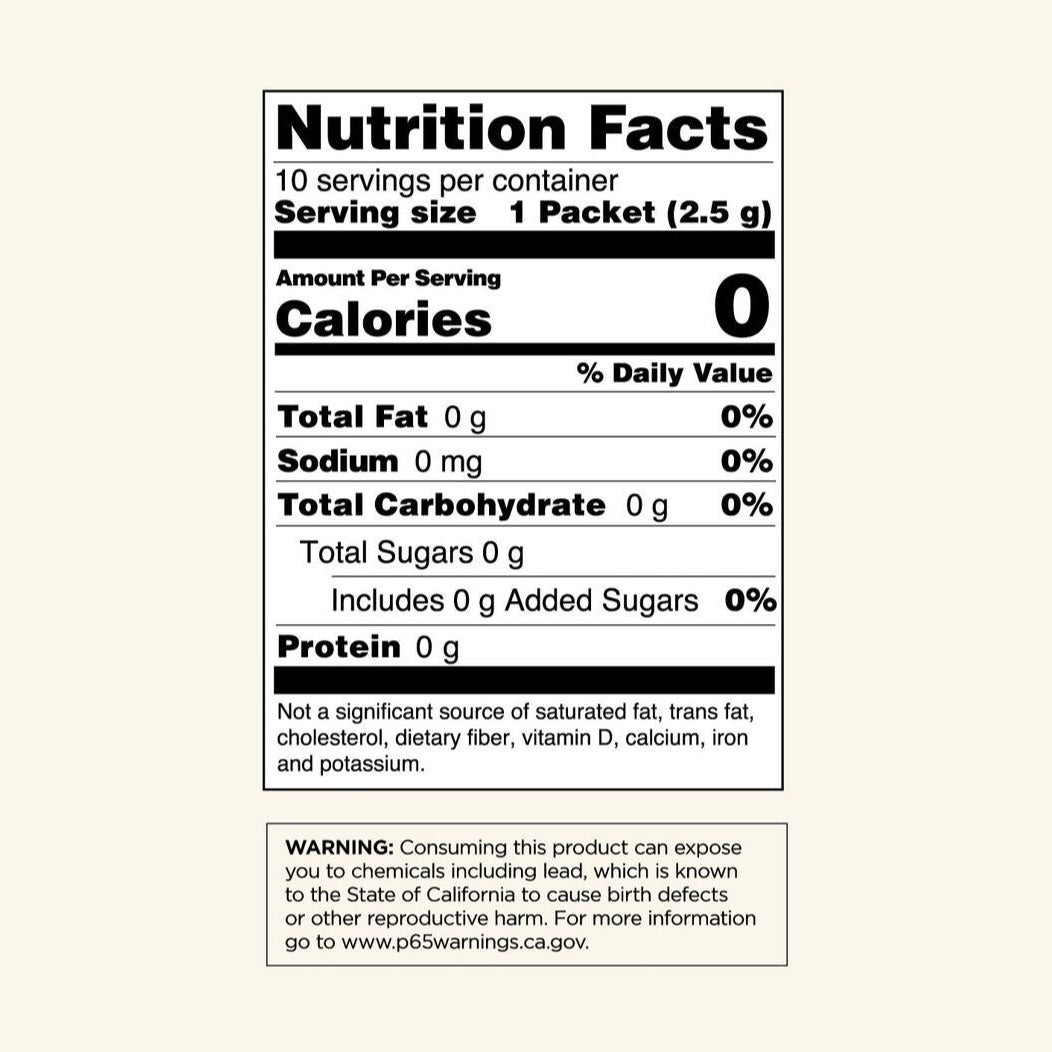 Four Sigmatic Mushroom Coffee Mix with Chaga
Start your morning with a strong defense. Chaga mushrooms support your immune system and overall wellness so you can take on today.
Key Features
Organic

Vegan


0g of sugar

Lab-tested
How to Use
Nut milk, natural sweeteners, and coconut oil are optional additions if you have a sweet tooth. You can even foam the milk. 
Other Ingredients
Organic Instant Coffee, Chaga (Inonotus obliquus), Organic Cordyceps, Organic Eleuthero
Four Sigmatic Mushroom Coffee Mix with Chaga