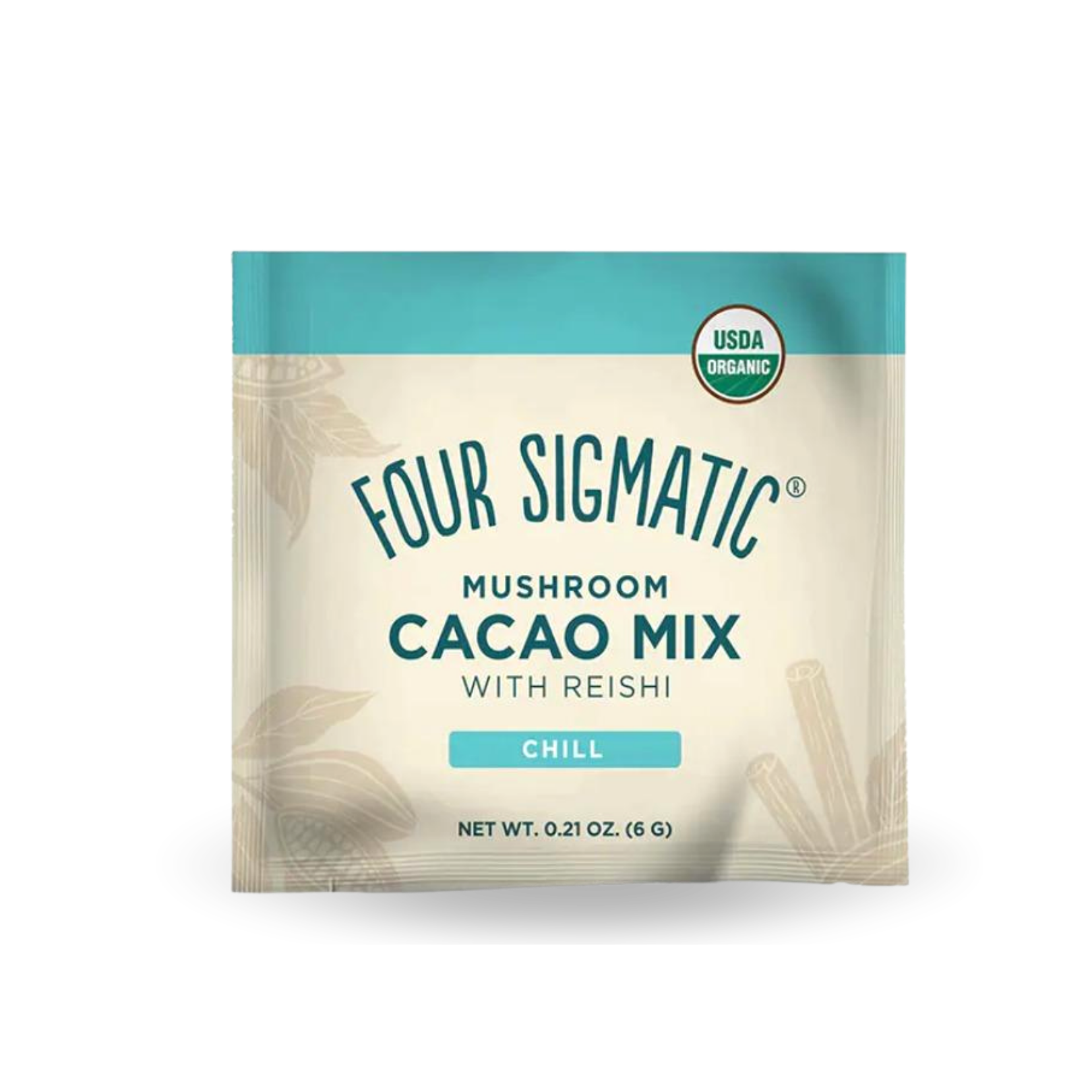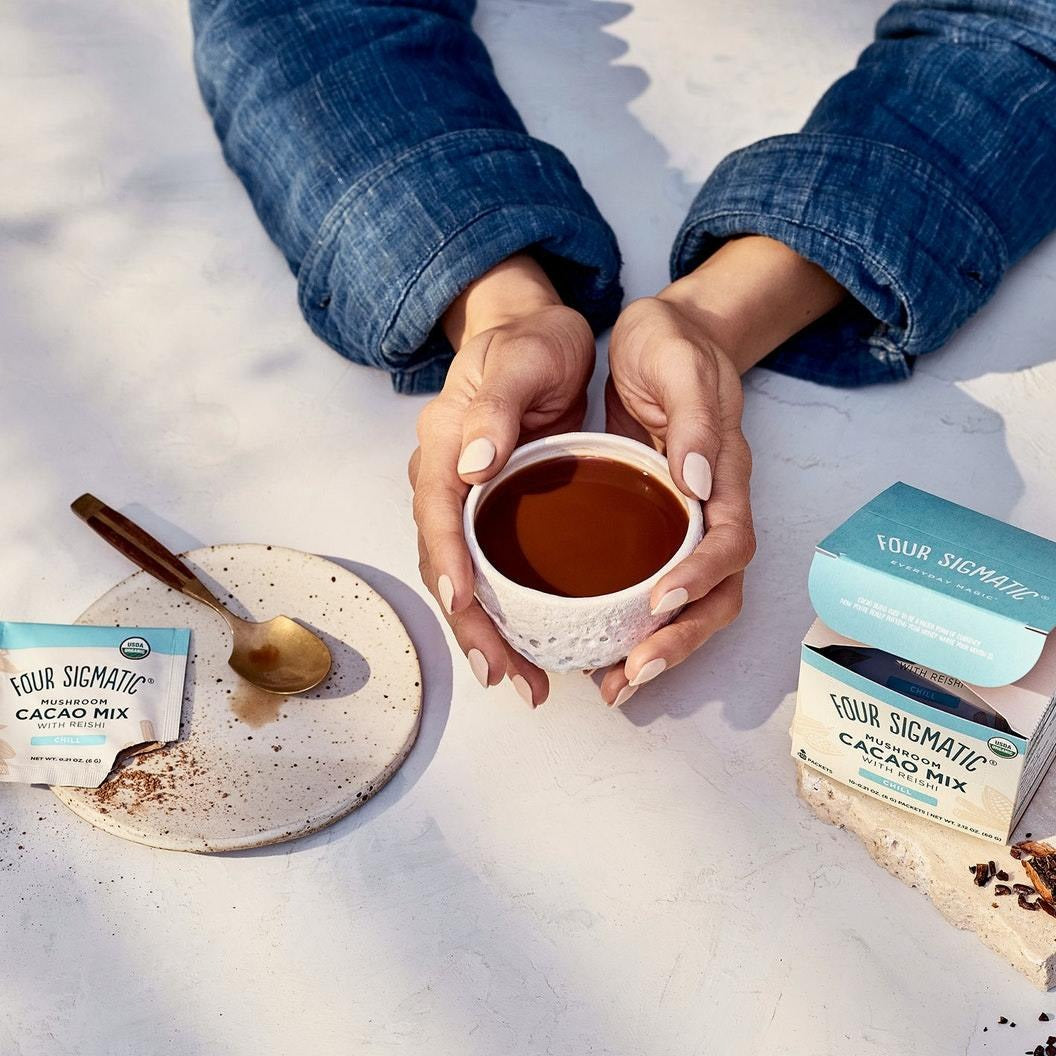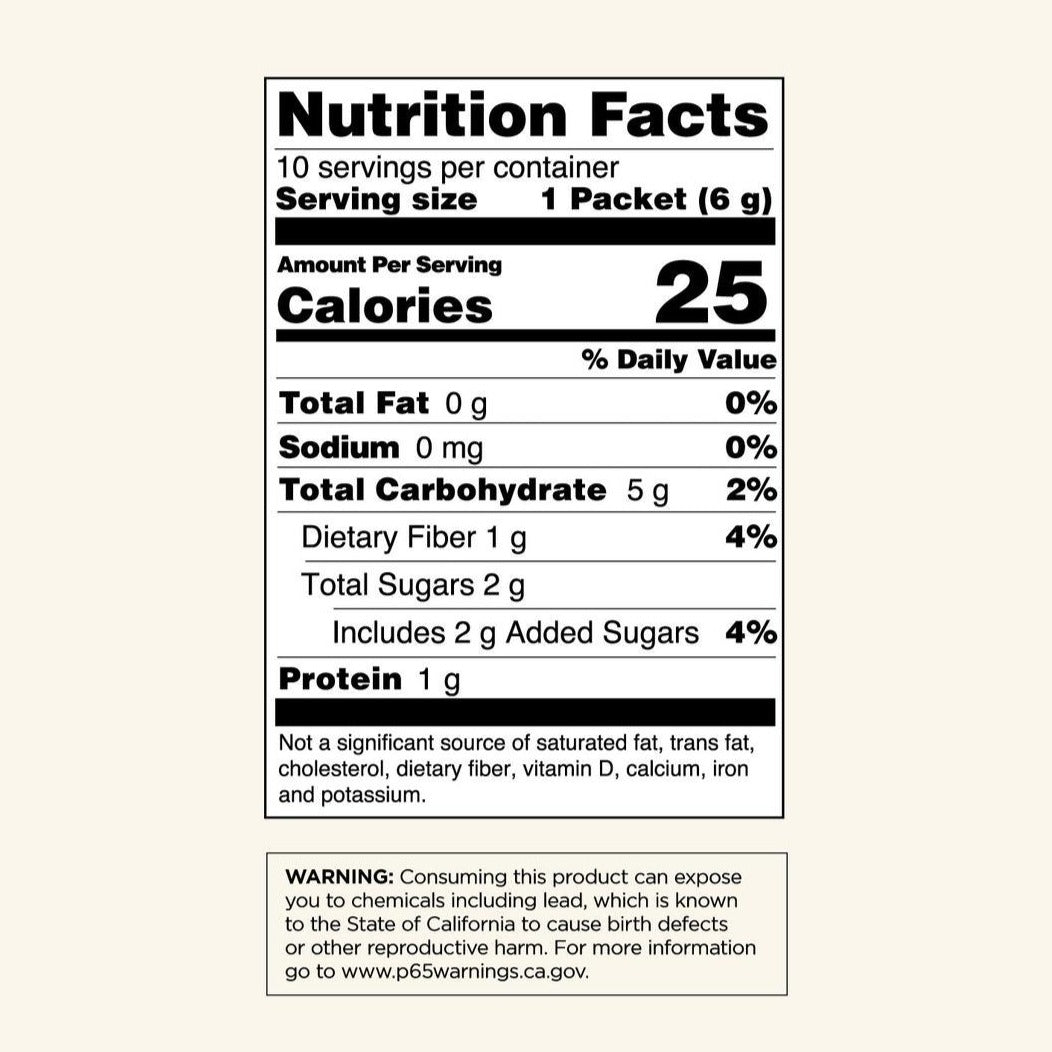 Four Sigmatic Mushroom Cacao Mix with Reishi
An evening treat that'll transform your mornings, too (caffeine free) - Better bedtime starts with a better evening ritual. Organic cacao plus Reishi helps you leave today's stress behind so you can feel great tomorrow. It's delicious, just a little decadent, and undeniably good for you.
Key Features
Organic

Gluten-free

Plant-based

Dairy-free

2g of coconut sugar

Lab-tested
How to Use
Just add hot water. Non-dairy milk and a good book are optional additions. 
Other Ingredients
Reishi (Ganoderma lucidum), Cacao (theobroma cacao), Organic Coconut Palm Sugar, Organic Cinnamon, Organic Cardamom, Organic Stevia
Four Sigmatic Mushroom Cacao Mix with Reishi