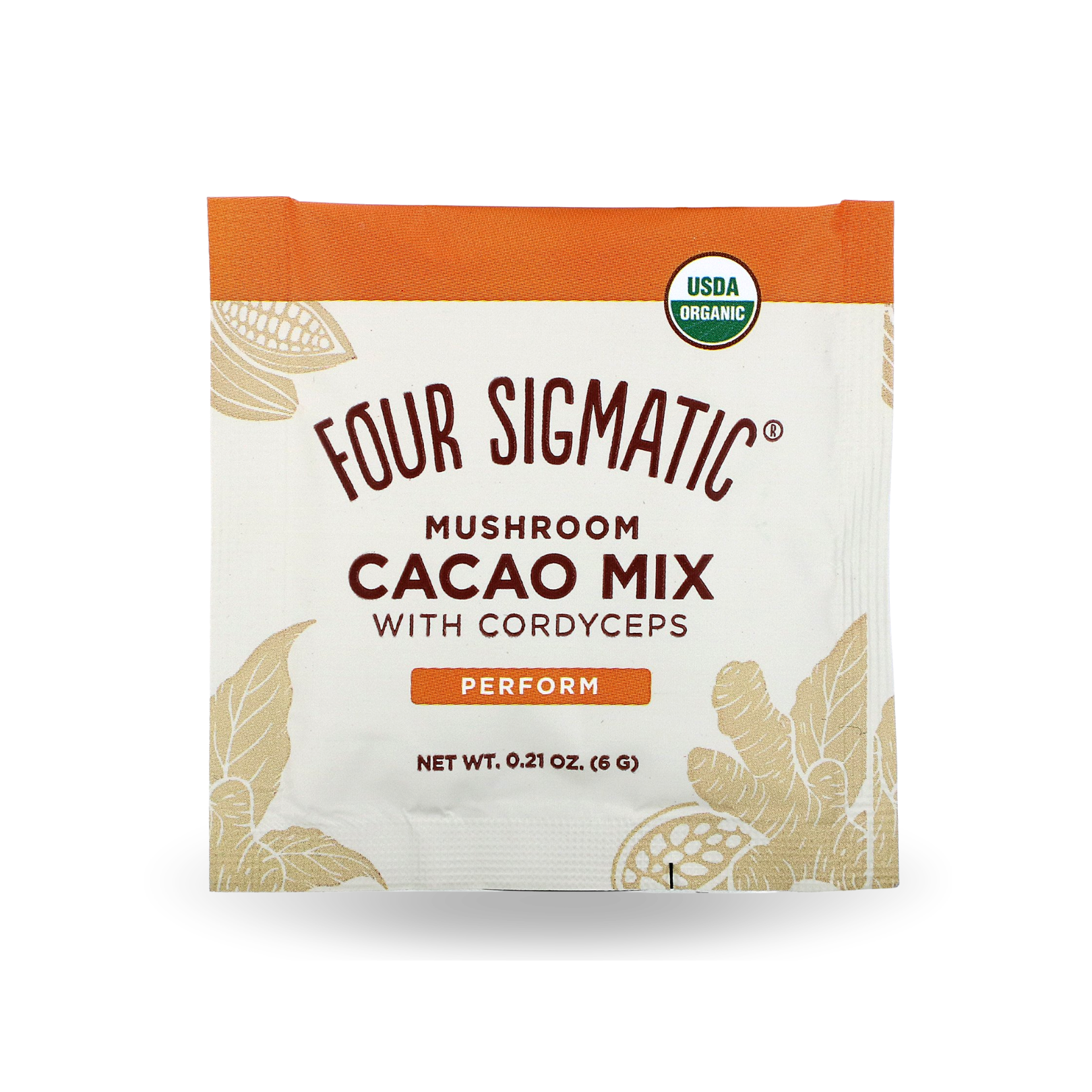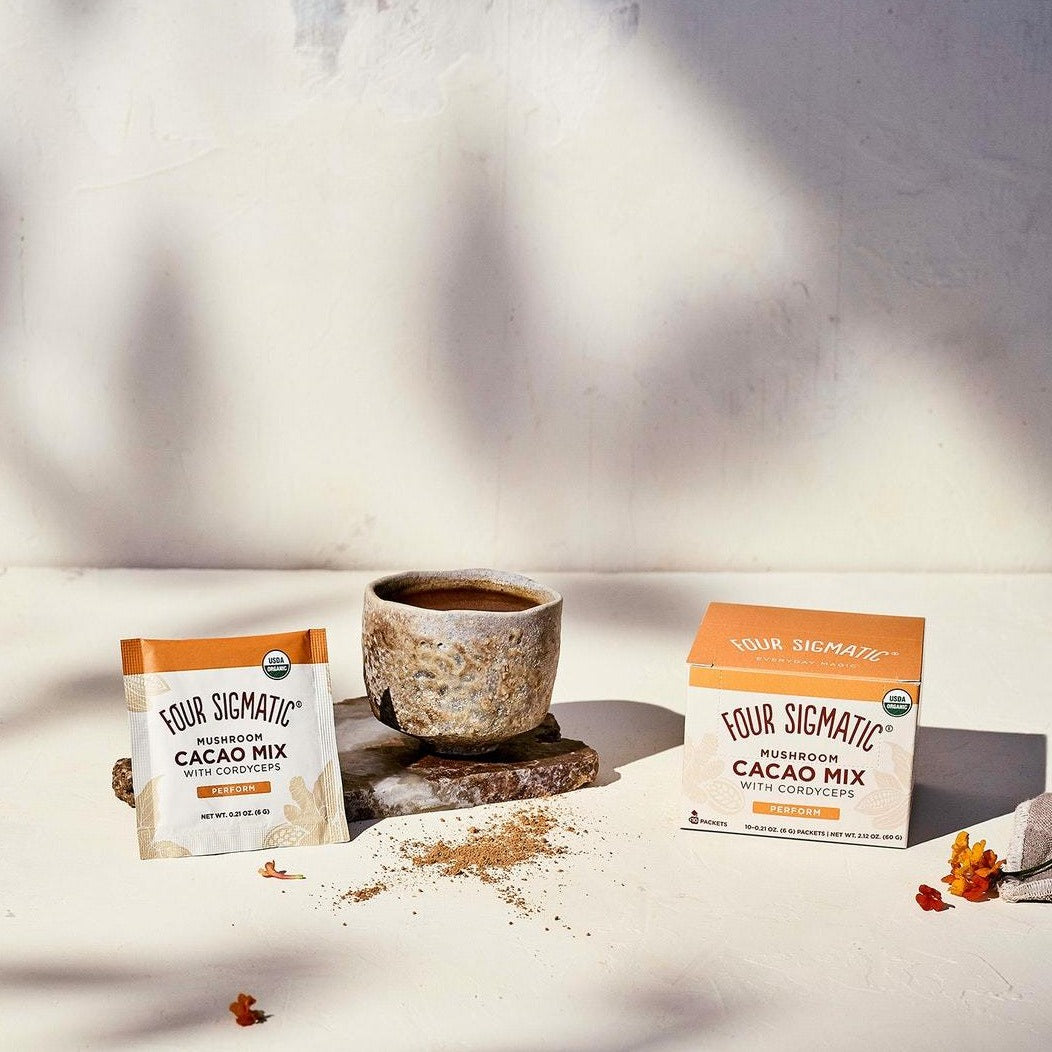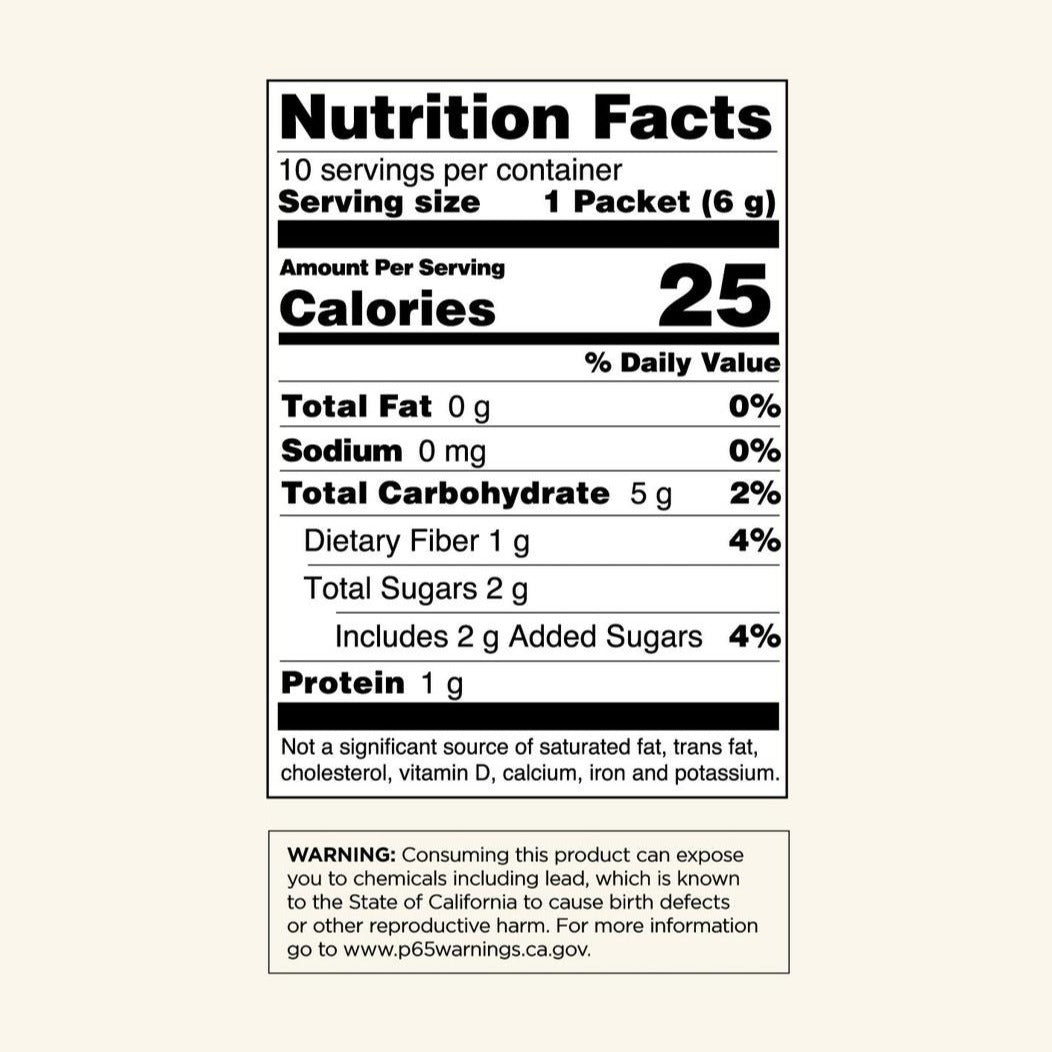 Four Sigmatic Mushroom Cacao Mix with Cordyceps
Mushroom Cacao with Cordyceps (caffeine free) - Whether you're training for a marathon or life, you have a new secret weapon for performance. Tastes like dessert. Feels like rocket fuel. Let's go!
Key Features
Organic

Gluten-free

Plant-based

Dairy-free

2g of coconut sugar

Lab-tested
How to Use
Just add hot water. Nut milk, natural sweeteners, and cinnamon are optional additions if you want to spice it up even more. 
Other Ingredients
Organic Cordyceps Mushroom, Organic Cacao Powder, Organic Coconut Palm Sugar, Organic Ginger
Four Sigmatic Mushroom Cacao Mix with Cordyceps